How to Reduce Your Summer Energy Bill
Air conditioning is a summer essential, but it can also leave you with a high energy bill.  Fortunately, there are ways to keep your home cool for less. Here are a few tips to help you reduce your energy bill this summer.
How to Reduce Your Energy Bill:
Turn On Your Fans – Overhead fans do a great job of getting the air circulated inside of your home. They can help keep your cool, air-conditioned air circulating so that you feel cooler.
Check for Leaks – Make sure that the windows and doors around your home are well-insulated.  You don't want warm air leaking into your home!
Schedule a Tune-Up – Homeowners should have their air conditioning systems tuned up each year. This will make sure that your system is leak-free and operating efficiently.
Install a Programmable Thermostat – A programmable thermostat will help you save money on your home cooling costs when you're away.  You can turn up your thermostat before you leave the house, while still having it remain cool and comfortable when you return.
If you are looking to reduce your summer energy bill and improve the efficiency of your home air conditioning system, don't hesitate to reach out to our professional technicians here at Dean's Professional Plumbing, Heating, Air & Drain. We can help you keep the air in your home cool and clean for less!
Contact the expert technicians at Dean's Professional Plumbing, Heating, Air & Drain:
Follow us on social media for more plumbing tips and tricks!
LIKE us on Facebook | FOLLOW us on Twitter | ADD us to your Google+ Circles | SUBSCRIBE to our YouTube Channel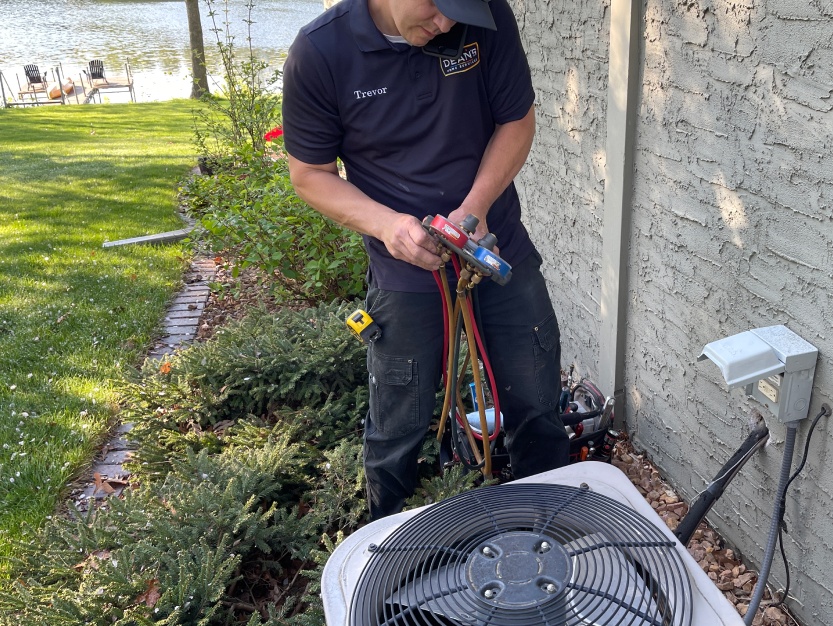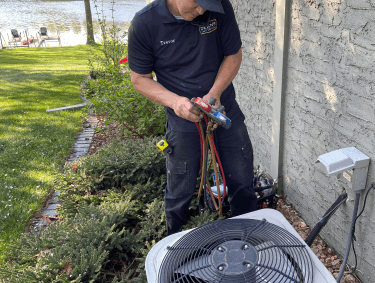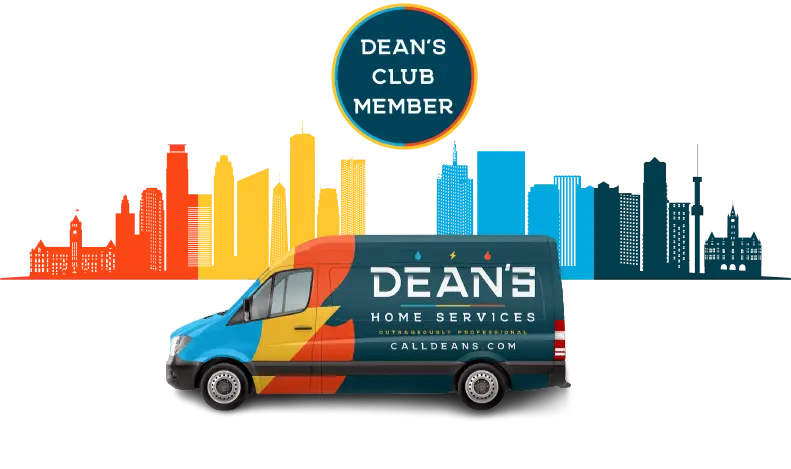 Dean's Club Membership
Sign Up Today
Free annual evaluations
10% discount on repairs and equipment
Priority scheduling
No regular travel charges
Discounted after-hours travel charges