What Type of Thermostat is Best For Your Home?
Your home's thermostat is one of the most important features in your entire home. It controls your heating, it controls your A/C, it allows you to keep your home comfortable and it gives you control over your power bill at the end of the month. So when it comes to choosing the right thermostat for your home needs, where do you begin? Below are a few of the different kinds of thermostats you can keep in your home.
Programmable Thermostat
Programmable thermostats are a type of low-voltage thermostat that allows you to program different daytime and nighttime temperatures into your settings. This means that you can keep your home cool and comfortable at night, while saving money while you're at work during the day.
Mechanical Thermostat
If you want a more old fashioned style of thermostat, you may opt for a mechanical thermostat. While these thermostats are not as efficient at regulating the temperature of your room, they are affordable and cheap to install.
Smart Thermostat
If you want to take your ability to program and customize your thermostat to the next level, install a smart thermostat. These thermostats have a ton of features that allow you to customize and control the climate of your home. The smart thermostats even learn your habits. What does this mean? If you find yourself constantly turning down the thermostat down at night, eventually the smart thermostat will turn it down for you — so that you don't have to.
If you are looking to install a new thermostat in your home or you run into any problems at all with your heating and cooling system, give the professionals here at Dean's Professional Plumbing, Heating, Air & Drains a call!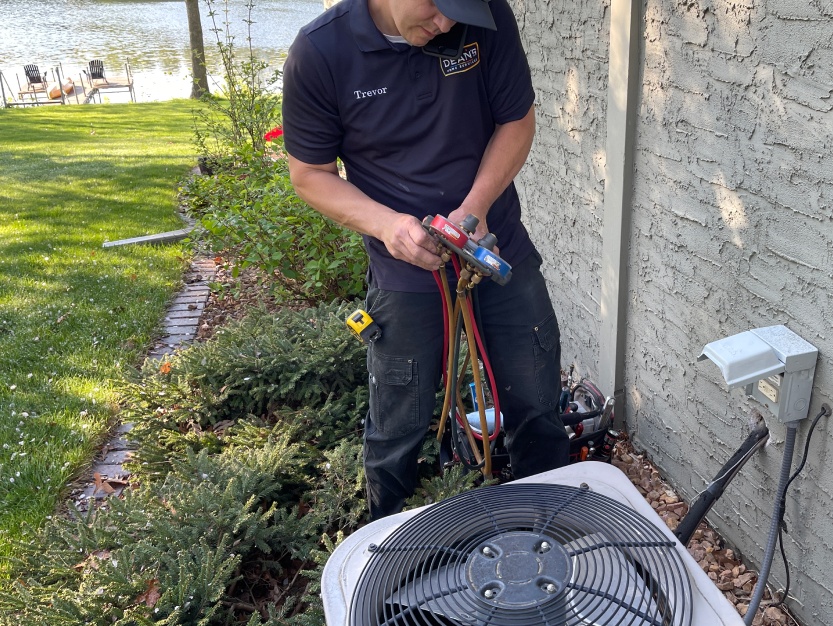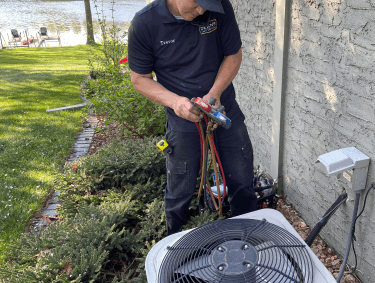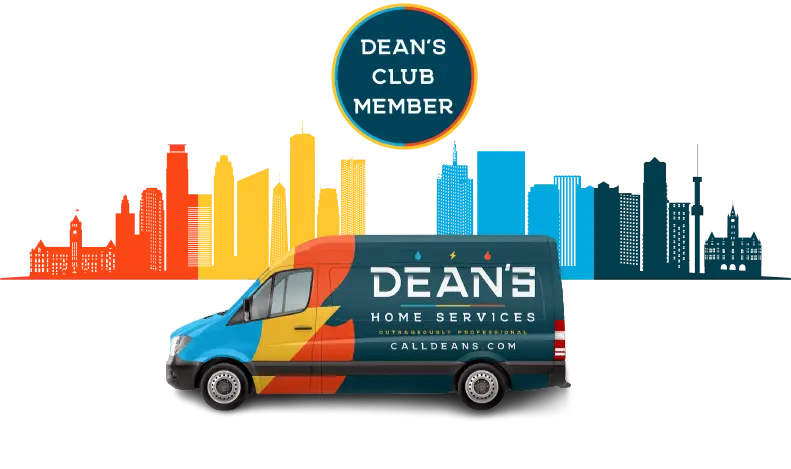 Dean's Club Membership
Sign Up Today
Free annual evaluations
10% discount on repairs and equipment
Priority scheduling
No regular travel charges
Discounted after-hours travel charges