How To Find Your Air Conditioner Filter
Sometimes, changing an air filter can become very time-consuming for homeowners. This simple task ends up being pushed to the back burner, affecting your homes HVAC unit in the process. If you have recently moved into a new home (or you're simply trying to change your air filters), here's how to find your HVAC air filters.
How Many Air Filters Do You Have?
Before you can begin changing your air filters, you have to find them first! Once you do, you can write done where each filter is located, along with the size and type of each. Also, keep in mind, some systems may have more than one filter!
Which Room Are Air Filters Located?
Check each room of your house — HVAC units in each room will have the air filter behind each unit.
Look in the attic — the air handler may have a removable cover on it.
Check your basement.
Look behind the return of a mounted wall unit.
Where Are Air Filters Located on Your HVAC System?
Vertical HVAC Systems:
Vertical HVAC systems are typically found in basements or crawl spaces where space is limited. If you have an up-flow vertical HVAC unit, the air filter will be located at the bottom of the system. If you have a down-flow HVAC system, the filter is most likely located at the top of the unit.
Horizontal HVAC Systems:
These units are found in attics, garages, or large basements. You can find the air filter positioned vertically in a slot on the side of the unit.
Our team at Dean's Professional Plumbing, Heating, Air & Drains has over 35 years of combined industry experience. We know how much of an investment a central air conditioning unit is and we know how important it is to you. Whether you have an issue with maintenance or need repairs, our team can help! We have some of the best technicians in the business and always strive for 100% customer satisfaction.
Call us today for your AC service or tune-up.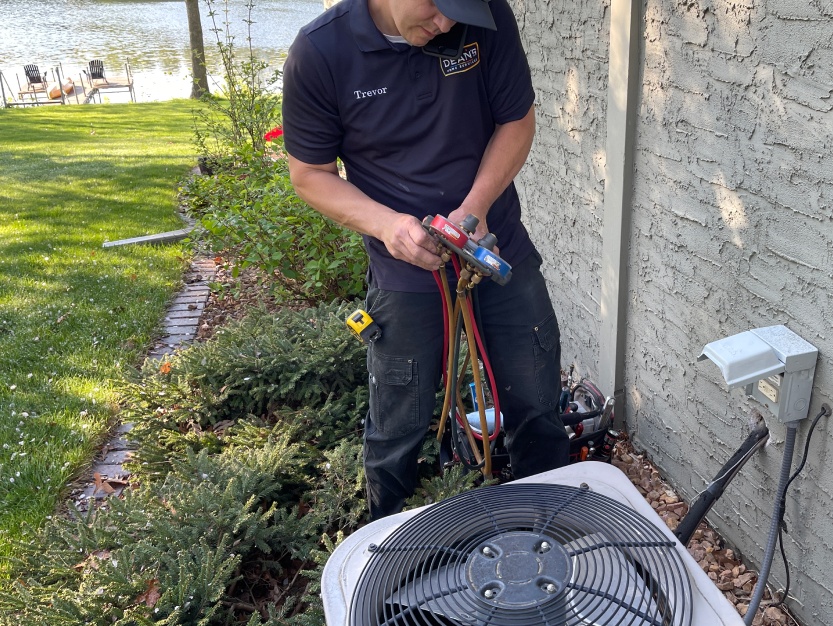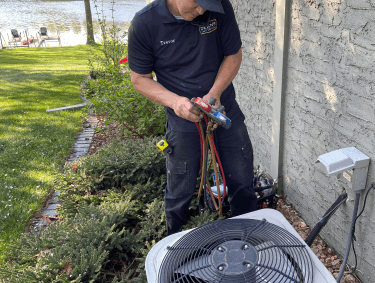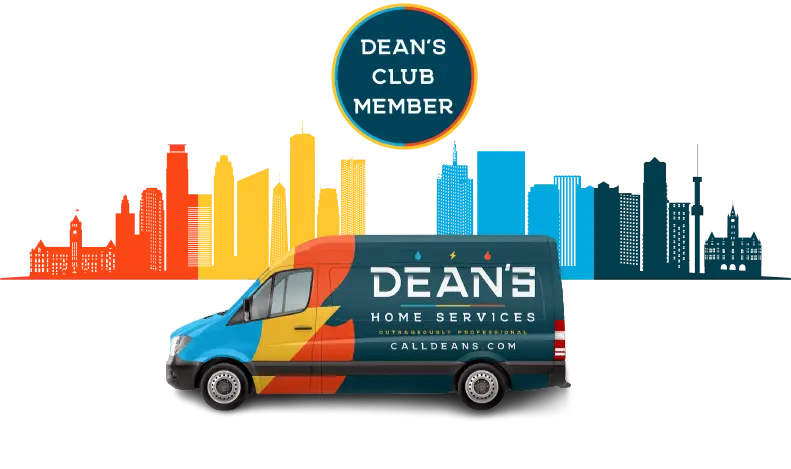 Dean's Club Membership
Sign Up Today
Free annual evaluations
10% discount on repairs and equipment
Priority scheduling
No regular travel charges
Discounted after-hours travel charges