Why Does My Air Conditioner Leak Water
Is your air conditioner leaking water? This is one of the most common A/C problems that homeowners experience. In fact, about 90% of all central-air service calls are related to a leaking air conditioner! Here are a few of the most common reasons why your air conditioner is leaking water.
COMMON REASONS YOUR A/C LEAKS WATER:
Reason #1: Your Air Conditioner Filter is Clogged
When was the last time you changed the air filter in your HVAC system? You should check your air filter once a month, and replace or clean it about every three months. This will help ensure that air is flowing freely through your home and that cool air is being properly distributed.
Reason #2: The Condensate Line is Clogged
Your condensate line is designed to drain water into an overflow pan. When this line is clogged, water will back up and flood the overflow pan. This can also cause your A/C to automatically shut down.
Reason #3: The Overflow Pan is Damaged
If the overflow pan has a leak, this will also cause water to leak from your air conditioner. Check your overflow pan for small holes and cracks.
If you run into any problems with your home's air conditioning system, do not hesitate to reach out to our professional technicians here at Dean's Professional Plumbing, Heating, Air & Drains. We are here to help you and your family stay cool this summer. Visit our website to learn more about our air conditioning services — or give our office a call directly to schedule an appointment.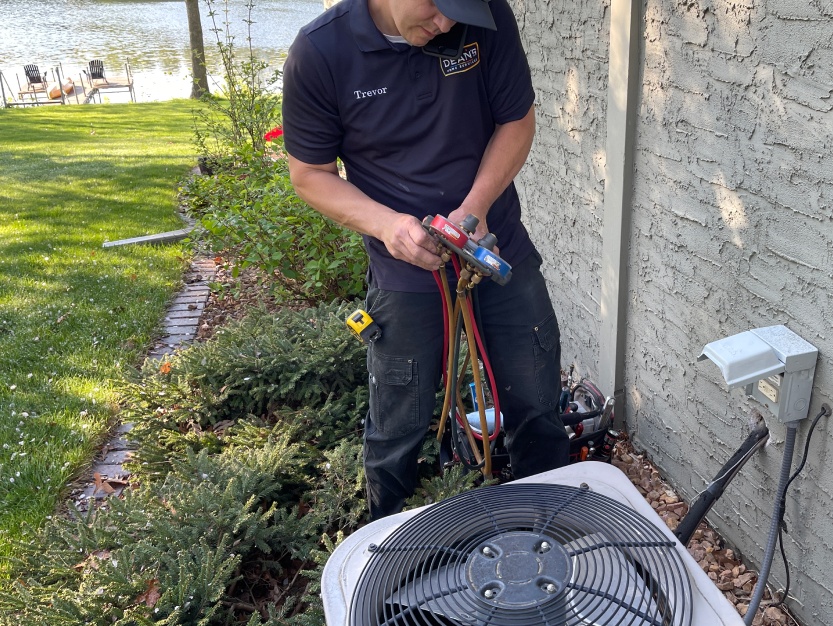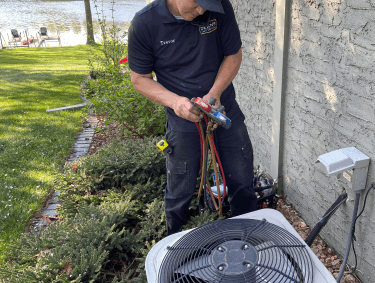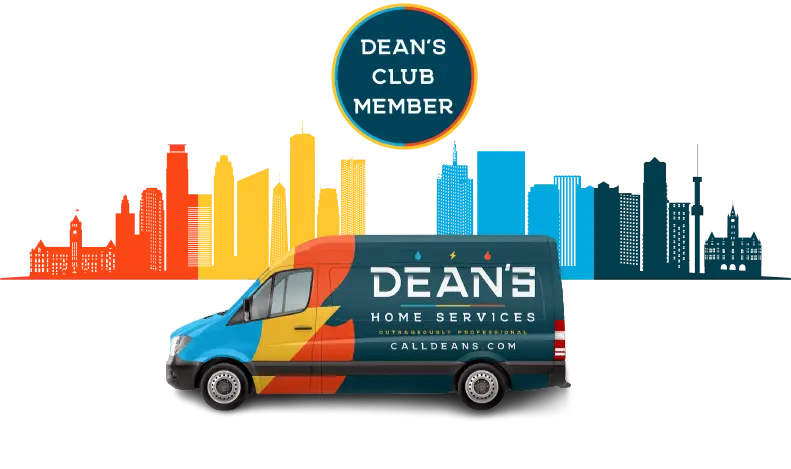 Dean's Club Membership
Sign Up Today
Free annual evaluations
10% discount on repairs and equipment
Priority scheduling
No regular travel charges
Discounted after-hours travel charges