How to Clean Your Air Filters the Right Way
One of the most important things to remember as a homeowner is to replace your air filters. Why? Air filters clean your air of any pollutants, so over time it becomes filled with dirt, debris, and bacteria. So poorly maintained air filters can only hurt your indoor air quality and the energy efficiency of your unit.
How To Clean Your Air Filters
1. Open the air conditioner and remove the air filter
Make sure the power is turned off to your HVAC unit. Remove the air conditioner component with a screwdriver. Remove the filters and inspect them for any signs of wear and tear — this could mean an issue with your HVAC system.
2. Vacuum your air filter
If it's not time yet to replace your air filters than vacuum the accumulated dirt and grime to reuse them instead.
3. Sanitize them
Fill your sink up with half water and half vinegar — this helps kill any bacteria on the air filter. Make sure to leave the air filters soaking for about four to five hours.
4. Dry and replace the filters
Allow your filter to dry (the amount of time will vary), and replace the air filter back in its place.
Read More: How To Find Your Air Conditioner Filter
Our team at Dean's Professional Plumbing, Heating, Air & Drains has over 35 years of combined industry experience. We know how much of an investment a central air conditioning unit is and we know how important it is to you. Whether you have an issue with maintenance or need repairs, our team can help! We have some of the best technicians in the business and always strive for 100% customer satisfaction.
Call us today for your AC service or tune-up.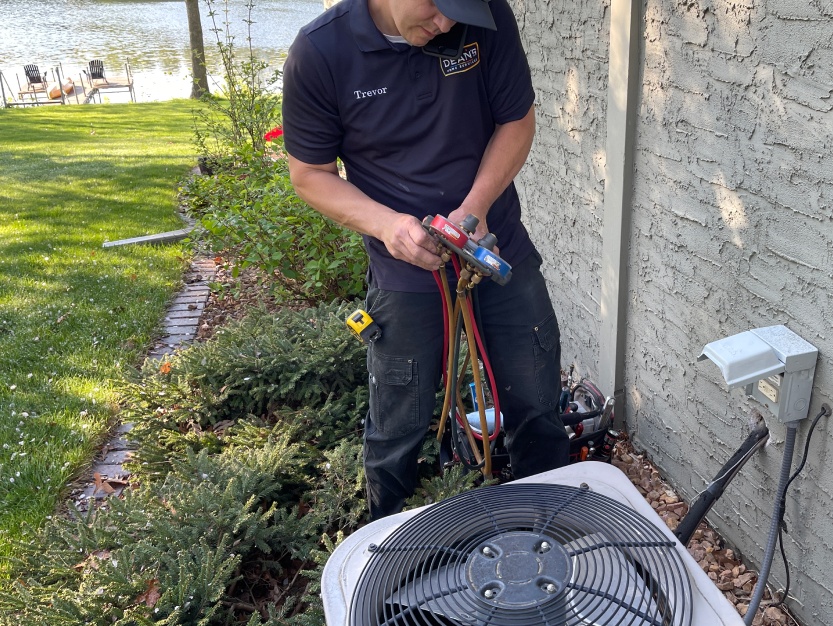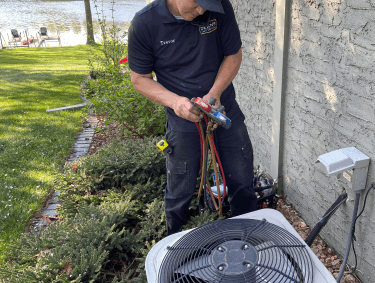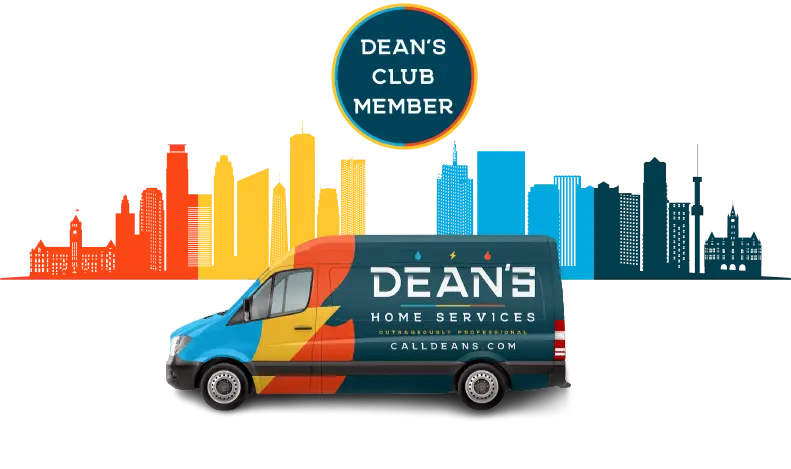 Dean's Club Membership
Sign Up Today
Free annual evaluations
10% discount on repairs and equipment
Priority scheduling
No regular travel charges
Discounted after-hours travel charges