Guide to Installing EV Charging Stations in Minnesota Homes
If you're an electric vehicle owner in the Twin Cities, planning your day around where you can charge your car in public is likely a hassle. You can avoid the lines and wait times by installing a Level 2 EV charging station at home. An at-home EV charger allows you to get a full charge faster than you would with the standard 120-volt charger you received from the dealership.
Here's your guide to having a Level 2 home EV charger installed in the Twin Cities.
Which EV Charger Type Do I Need?
There are three types of EV chargers currently available:
Level 1 chargers: You likely received a Level 1 charger when you purchased your vehicle. It plugs into a standard 120-volt outlet and provides a full charge in about 15 hours.
Level 2 chargers: Electricians can install the 240-volt outlet required for a Level 2 charger wherever you plan to charge your vehicle every day. Level 2 chargers can charge an EV in about three to six hours, so they're perfect for overnight charging at home.
Level 3 DC Fast Chargers: You'll only see these chargers at commercial facilities. They can charge your car's battery in about an hour.
Level 2 EV chargers make charging your electric vehicle at home reliable and convenient. A professional electrician can install the charger along a wall in your garage or outdoors on an exterior wall or pedestal.
Do I Need a Permit To Install a Home EV Charger in Minnesota?
Yes, local authorities across Minnesota, including those in Minneapolis and St. Paul, require a permit to install a home EV charger. Once the permit is pulled, a professional electrician can install the dedicated 240-volt circuit needed. If you choose Dean's Home Services for EV charging station installation services, our team will ensure that all project permits are filed properly.  
Does a Professional Electrician Need To Install a Home EV Charging Station?
A licensed and experienced electrician is required to install a Level 2 EV charging station in homes. Attempting the upgrades needed to install a Level 2 charger without electrical system expertise is incredibly dangerous, so it must always be done by a professional electrician.
Are There Any Incentives Available for Installing a Residential EV Charger?
The federal government offers a tax credit for installing a home EV charging station. In Minnesota, several energy companies offer rebates to residential customers for the purchase of a Level 2 charging station. Here's two local providers that offer rebates:
The Twin Cities' Top Choice for Quality EV Charging Station Installation
Enjoy charging your EV more conveniently with a Level 2 home EV charging installation from Dean's Home Services in Minneapolis and St. Paul. Our licensed electricians provide free estimates and upfront pricing, so our team can help answer many of your questions and concerns when you contact us. Homeowners have relied on Dean's for great service since 1996, and we're honored to continue to leverage our expertise for the flourishing of our local community.
Need reliable EV charging station installation in the Twin Cities? Contact our team by calling 763-515-4852 today.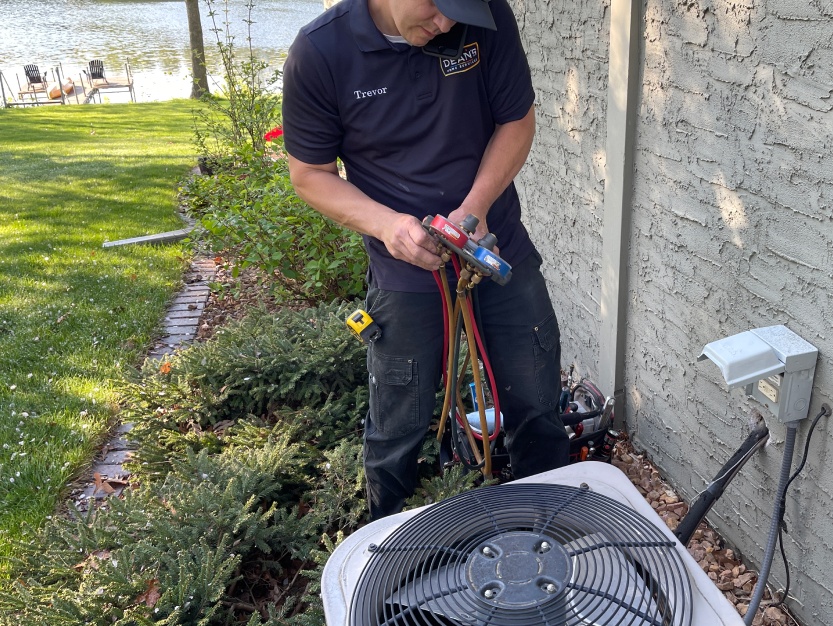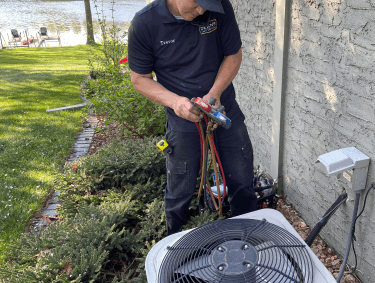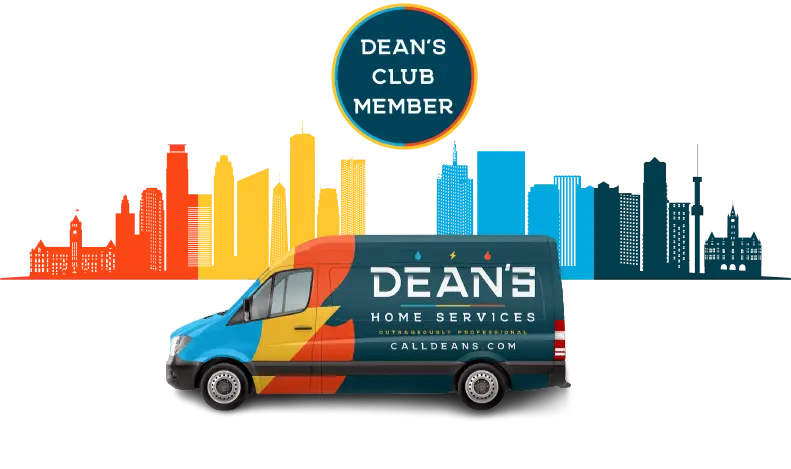 Dean's Club Membership
Sign Up Today
Free annual evaluations
10% discount on repairs and equipment
Priority scheduling
No regular travel charges
Discounted after-hours travel charges