Flickering Lights? Here's What It Means
Have you ever been walking around your home and notice the lights flickering?  If it's something that's only happened in your house once or twice it's probably just a ghost (kidding). In older homes, especially those in Minneapolis and St. Paul you might be dealing with something bigger.  Flickering lights in your home could be caused by vintage wiring found in a lot of older Twin Cities homes and it needs to be checked by a professional electrician ASAP. Dean's Home Service electricians will be able to help diagnose the issue and determine just what's going on.
Flickering or blinking lights are usually caused by:
Problem with the bulb (they're either not in tight enough or your have the  wrong bulb type for dimmer switch)
Loose light plug
Faulty light or fixture switch
Appliance pulling large amounts of current on startup, causing a voltage drop
Other more severe reasons:
Sensory overload on a circuit
Overloaded circuits can put your home's electrical system at risk. Large appliances and HVAC units can cause lights to flicker when they power on, because they are drawing a large current from the circuit.
Voltage fluctuations
Voltage fluctuation is an obstruction in the transmission lines. Obstructions are mostly caused by natural factors such as thunder, lightning, fallen trees and heavy rains.
Loose or outdated wiring
The wiring inside many older Twin Cities houses is also out of date, straining to supply modern appliances, lighting, and electronics, especially if you live in an older home, you run the risk of overloading the wiring which could turn into much more serious issues.
Dean's Home Service electricians specialize in working on the electrical systems of older homes in the Twin Cities so if you're concerned about the wiring inside your home or are just interested in upgrading and updating, schedule an appointment to have one of our electricians come to see just what's going on in your home.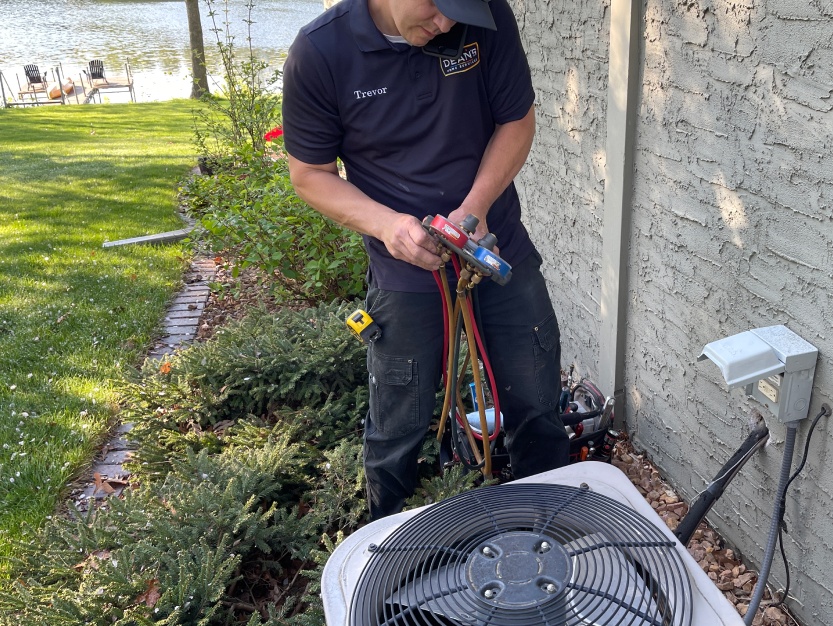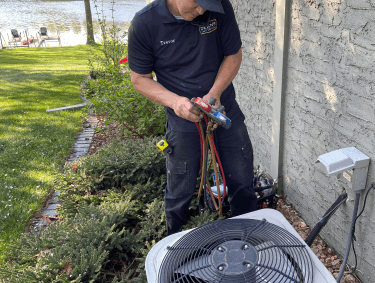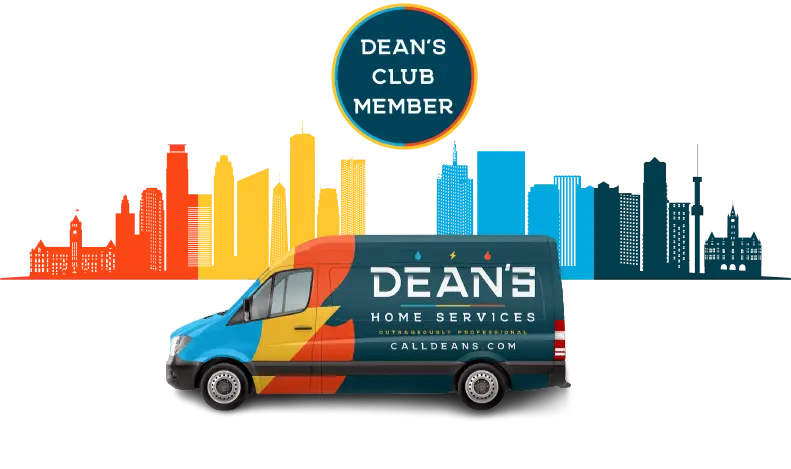 Dean's Club Membership
Sign Up Today
Free annual evaluations
10% discount on repairs and equipment
Priority scheduling
No regular travel charges
Discounted after-hours travel charges