Five Design Tips For Your Small Bathroom
Figuring out what to do with a small bathroom is like figuring out a jigsaw puzzle. Ideally, you want to have a space that is eye-catching and functional. Here are a few tips to help you transform your tiny bathroom:
1. Install a Corner Sink
Placing a sink in the corner across from the toilet is a better option than lining it perpendicular to the shower. The opening and closing of your shower door can create an uncomfortable walk-around area.
2. Skip the Shower Door
Shower doors can make a small space feel even smaller. To expand your bathroom consider removing your shower door and installing either a glass panel or a shower curtain. This panel will give you some more elbow row and keep most of the water in the shower. You'll also enjoy the extra elbow room!
A shower curtain that can move back-and-forth is another option for your bathroom. This saves more space than a shower door that moves in and out. A curtain is also a great design tool that can be used to add a pop of color or texture to the space.
3. Expand the Mirror
In very small spaces, having a mirror stretch across the wall instead of only over your vanity will allow more than one person to get ready. You'll prevent a lot of fighting over the mirror! Every inch helps when it comes to expanding your mirror.
4. Float Your Vanity
Mounting your vanity on your wall helps to free up space for smaller items on the floor of your bathroom. Additionally, floating your vanity can help the space appear and feel bigger than it actually is.
5. Mount the Towel Rack on a Door
You may need to store the bulk of your towels in a nearby linen closet, but mounting a towel rack can add a lot of extra space. Use one or two towels and mount your rack on your bathroom door or shower door.
Count on Dean's Professional Plumbing, Heating & Air for all your Minneapolis Area home repair needs. We offer swift, knowledgeable services. You won't regret entrusting us with this important home improvement project! Contact Dean's for your next bathroom update, upgrade or bathroom repair.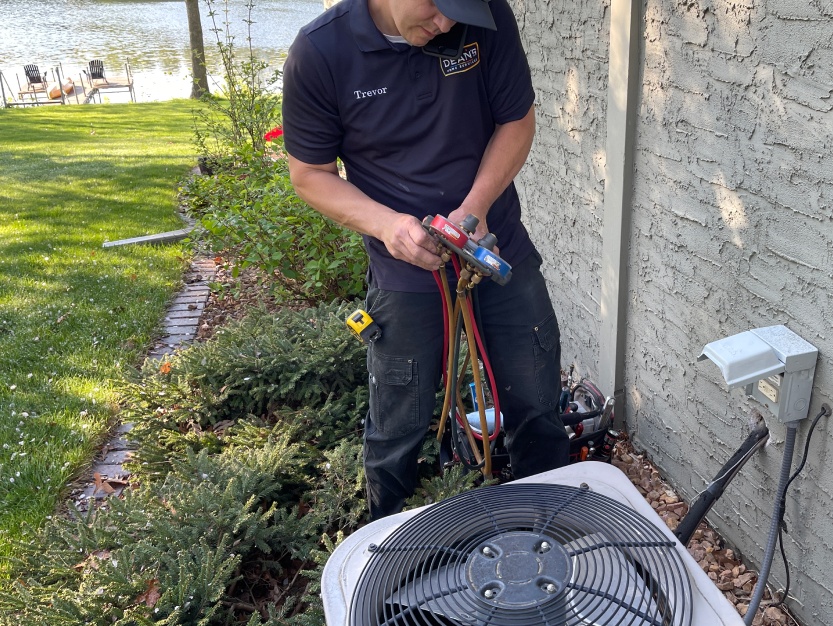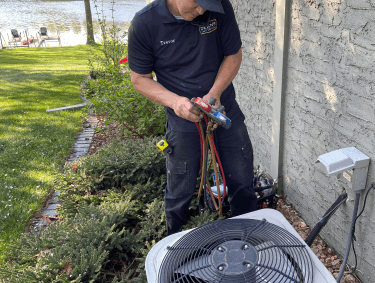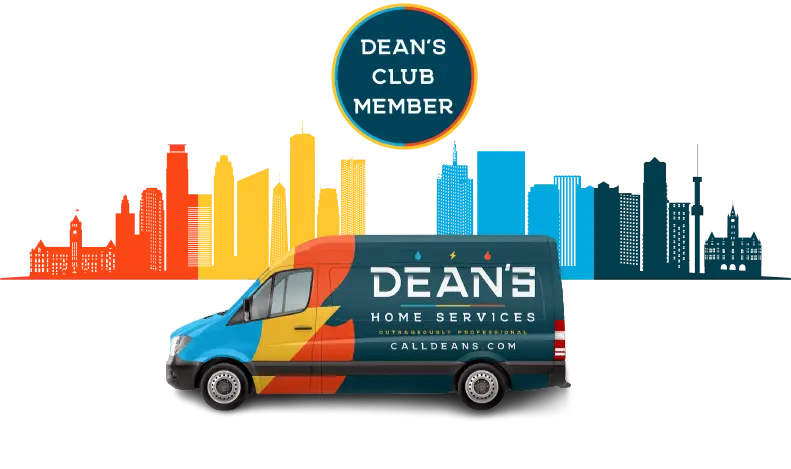 Dean's Club Membership
Sign Up Today
Free annual evaluations
10% discount on repairs and equipment
Priority scheduling
No regular travel charges
Discounted after-hours travel charges