What's Inside Your Electrical Service Panel?
Being a first-time homeowner, you're always worried and stressed. Why did the lights flicker? Why does my AC sound strange? Did I just break a circuit?
If you want to feel more at ease inside your new place, it's time to get to know a vital part of your house and its electrical system — the service panel.
What Is A Service Panel?
A service panel has the connections between wires coming from the street and your home's electric system.
It's almost the same as a fuse box, which is why an electrical panel used to be called a fuse box or fuse panel. But today, most homes call it merely a service panel.
All of your home's power is located in the service panel.
The electrical service panel provides 100, 200, or more amps of power to a home (trust us, that's a lot!).
The power comes into your home from a "service drop," which connects to the service panel, and is split into separate circuits throughout the house.
What's Inside A Service Panel?
Inside you will find lugs (thick wires that go up and connect to the service drop), 20 to 30 circuit breakers (or switches), and wires. See, not all so bad, right?
Electrical Services in The Twin Cities
Dean's Electric is the trusted name for all your electrical needs. When you put your trust in us to complete electrical repairs and/or installations, you and your home will be treated with the utmost care from the start.
At Dean's Professional Plumbing, Heating, Air & Drains, we understand that electrical emergencies are never convenient and sometimes downright dangerous. For this reason, we're available to take your call 24 hours a day, 7 days a week to assist you with any problem you may have.
Call us today!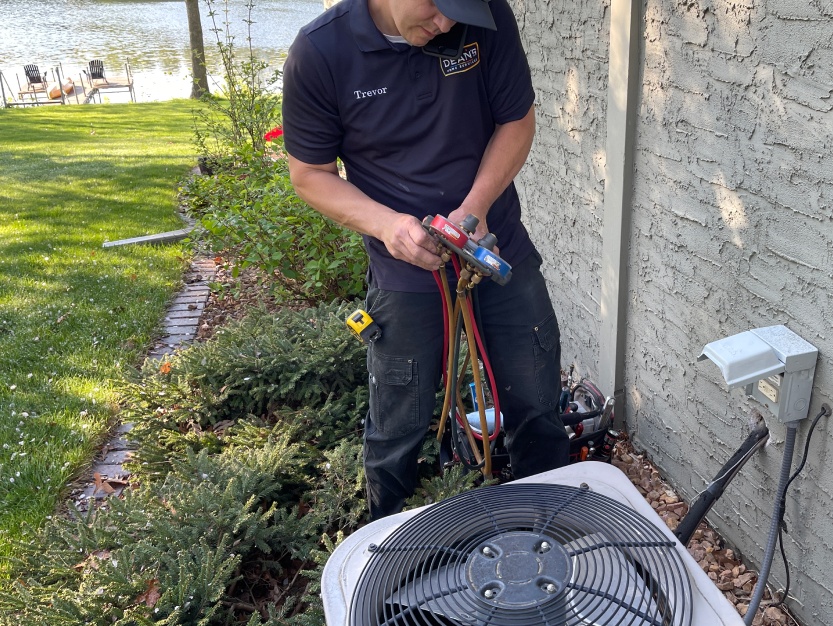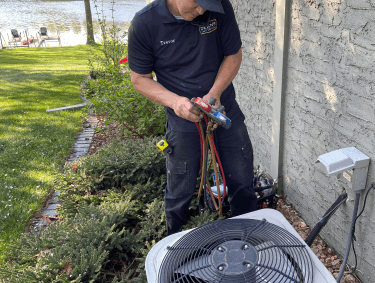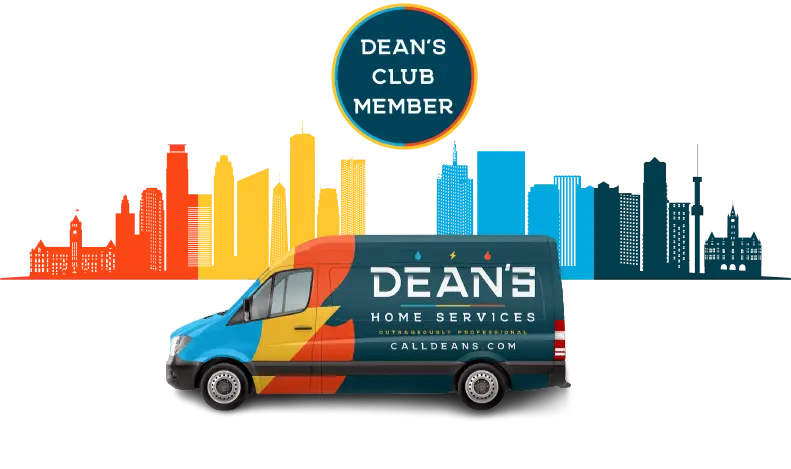 Dean's Club Membership
Sign Up Today
Free annual evaluations
10% discount on repairs and equipment
Priority scheduling
No regular travel charges
Discounted after-hours travel charges