Tree Roots in a Sewer Line | Why Tree Roots LOVE Your Pipes
As a homeowner, one of the costliest repairs you can run into are tree roots in a sewer line. Sewer line damage occurs in older homes in areas near Minneapolis and St. Paul, MN due to the types of material builders used for sewer lines.
Tree Roots in Sewer Line Removal
It should come as no surprise that large trees require a large number of nutrients to continue growing. The job of the tree's roots is to seek out those nutrients by burrowing deeper into the ground or moving toward a nearby source. In this case, your sewer lines present a perfect opportunity for a healthy tree to feed on. This is because your sewer lines provide a nearly constant source of water, as well as a variety of nutrients that are broken down from your household waste. Think of garbage disposal that is also breaking down raw food nutrients into your system. Also, the process of flushing waste out into the main sewage system serves to aerate the wastewater, making an oxygen-rich environment in that trees can thrive.
Why This is Bad News for Your Home
You may think that you are safe from worries because your sewer lines will keep tree roots out. Unfortunately, this is not entirely true. Tiny tendrils of tree roots can find their way into the porous surfaces on the exterior of the pipe. As they press inward, they exert pressure on the lines and can create cracks just large enough for them to inch their way in and feed on nutrients inside. At first, you may not notice any problems because the roots are relatively small.
However, as the tree learns how to access your sewer lines, more and more roots will find their way in, creating a tangled mess and blocking your pipe entirely. When this happens, you will notice that your plumbing starts backing up, and eventually the cracks might get so big that the pipe breaks completely.
Minneapolis/Saint Paul, MN Mainline Sewer Repair
If you need help repairing damaged lines from tree roots, call Dean's Professional Plumbing, Heating & Air today!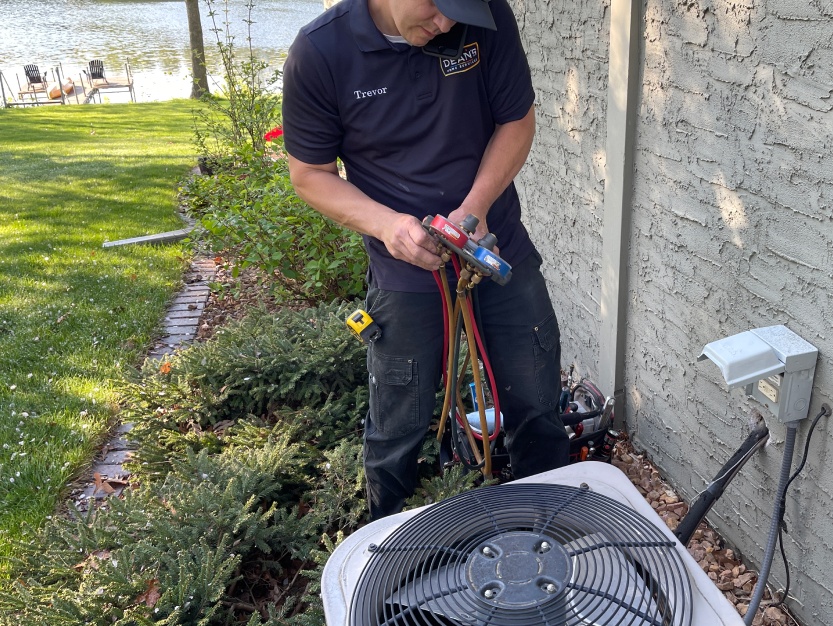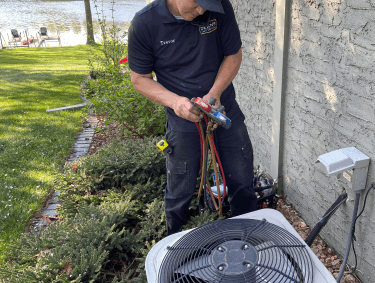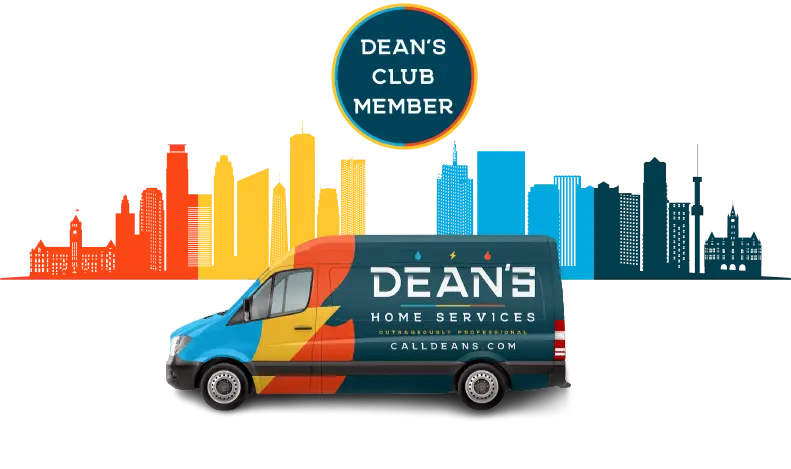 Dean's Club Membership
Sign Up Today
Free annual evaluations
10% discount on repairs and equipment
Priority scheduling
No regular travel charges
Discounted after-hours travel charges