Is It Safe to Leave Your AC on During a Thunderstorm?
There are few things more relaxing than sitting inside during a thunderstorm and listening to the rain and thunder crash down. However, if it's a hot and humid day, you may be tempted to leave your air conditioner throughout the storm. 
Running your air conditioner during a thunderstorm has been thought of as dangerous. But, is it just an old wive's tale, or is leaving your AC on during a thunderstorm actually a bad idea? Read on to find out.
Why Leaving Your AC On During a Thunderstorm is Dangerous
While you may think that lightning strikes are few and far apart, they are an undeniable possibility during a thunderstorm. Though your home may not be the tallest building in the area as some superstitions warn about, the electrical service drop where your utility lines connect your home are very vulnerable to lightning strikes. If lightning does strike this point, it could cause a power surge, which will affect your home's electric.
In just a fraction of a second. This surge can cause serious damage to your air conditioner if it's operating. If your air conditioner is damaged after a lightning strike, it may be left unusable and in need of either an expensive repair or replacement. Additionally, your unit's plug could melt or cause concern for an electrical fire, and its controls can affect the entirety of your home's cooling and heating system.
How Can I Protect My Air Conditioner?
Surge protectors are great in the case of a summer blackout, but they offer little to no defense when it comes to lightning strikes. Plugging your air conditioner into one, therefore, won't give you the results you would hope. 
To better protect your HVAC unit, consider using lightning rods and conductors. This will deter the lightning to an alternate path towards the ground, which will prevent lightning from traveling through your home's electric. While these systems are not 100 percent effective, they will greatly reduce your risk of a surge. Still, it's best to keep your AC off when a storm comes rolling in.
Servicing all air conditioner makes and models, there's no job too big or too small for Dean's Professional Plumbing, Heating, and Air. No matter your needs, our experienced air conditioning service technicians will make sure your air conditioner is working properly and treat you and your home with respect. If you have trouble with your air conditioner after the next big storm or need a repair now,  contact us!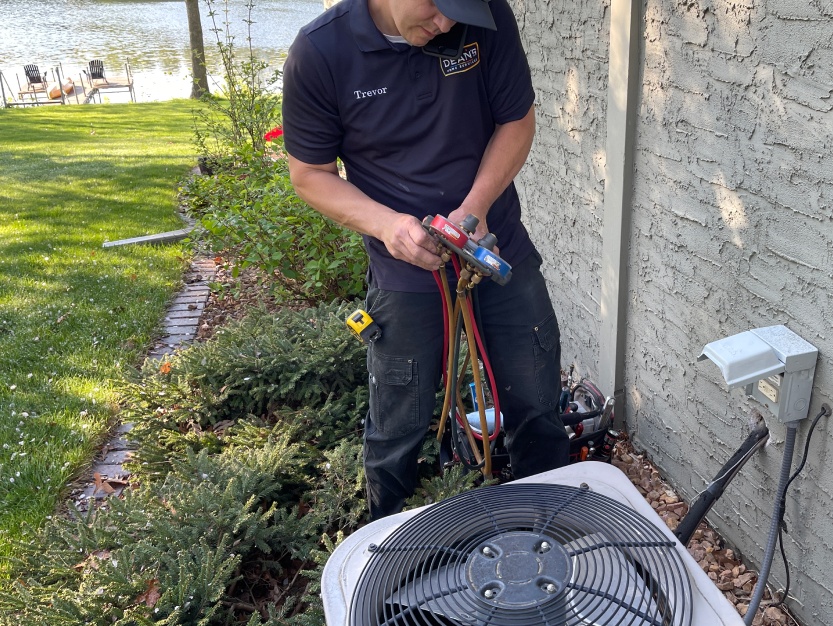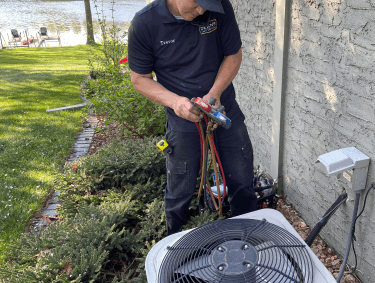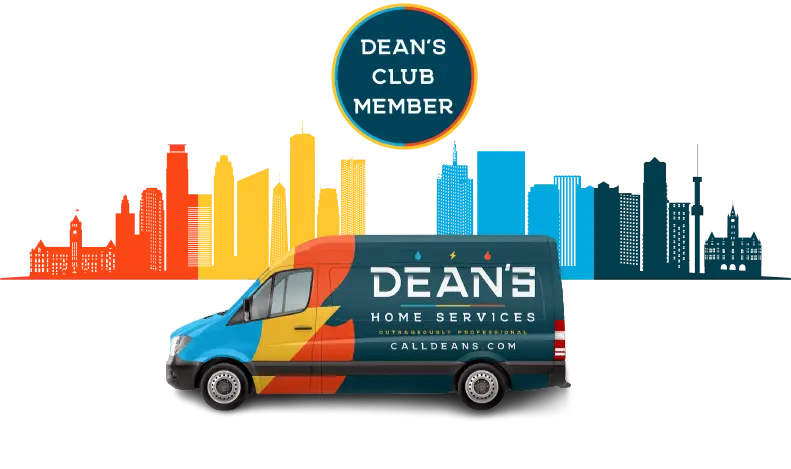 Dean's Club Membership
Sign Up Today
Free annual evaluations
10% discount on repairs and equipment
Priority scheduling
No regular travel charges
Discounted after-hours travel charges