The Importance of Bathroom Exhaust Fans in Your Home
Excess moisture can lead to tremendous damage in your bathroom. And the one way to control moisture is by having an exhaust fan to regulate the humidity levels, preventing mold, mildew, and other bacteria from growing.
Why Do I Need A Bathroom Exhaust Fan?
1. Odor Control
Exhaust fans can quickly draw out any unpleasant smell (phew!). So, one of the main reasons bathroom exhaust fans are necessary for a bathroom is to control the smells and odors.
2. Reduce Humidity Levels
Reducing moisture in our bathrooms are crucial to our health. And not only does lowering the humidity help prevent mold and mildew growth, it also helps prevent paint or wallpaper from peeling and doors from warping.
3. Control Fumes
Bathrooms are cleaned with unnecessary chemicals to make sure they are spotless and clean. This is great, but breathing in those fumes can take a toll on your health. Also, if you have a mold problem, the spores will stay in the air unless an exhaust fan is installed.
What Do I Need In A Bathroom Exhaust Fan?
There are three things to consider when it comes to buying an exhaust fan. First, you want to make sure you have the correct air movement capacity for your size bathroom. If your
Less than 50 square feet = 50 CFM (cubic feet per minute)
50 to 100 square feet =  1 CFM per square foot.
More than 100 square feet = Add CFM requirement for each fixture

Toilet = 50 CFM
Shower = 50 CFM
Bathtub = 50 CFM
Jetted tub = 100 CFM
To learn more about the benefits of bathroom exhaust fan and your home, call Dean's! Our trained technicians are qualified in air quality and offer online specials for customers in Minneapolis, St. Paul, and the surround metro area.
Contact us today to find out more about Dean's Professional Air Conditioning Services!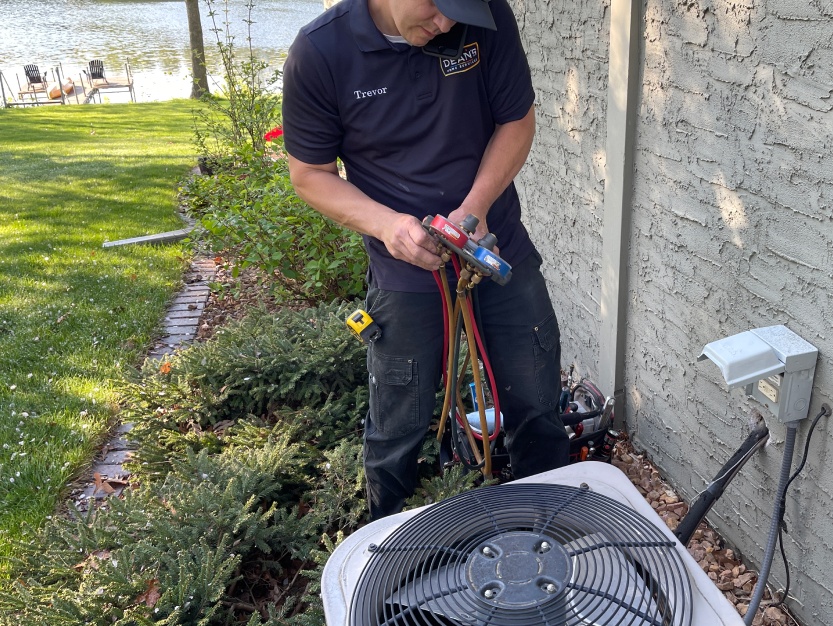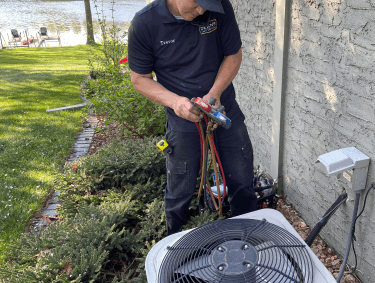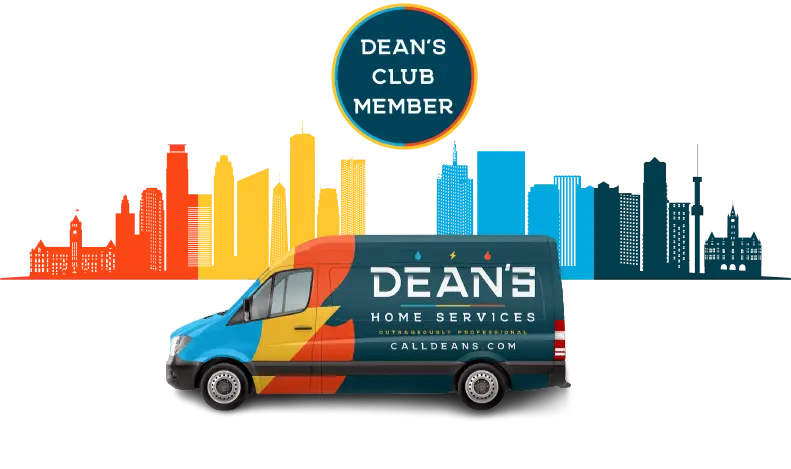 Dean's Club Membership
Sign Up Today
Free annual evaluations
10% discount on repairs and equipment
Priority scheduling
No regular travel charges
Discounted after-hours travel charges