A Minnesota Fall Home Maintenance Checklist
The Freeze is Coming, Are Your Ready?
Sometimes owning a home is like repeatedly banging your head against a wall. Most people aren't lucky enough to have a checklist put together for them with all the tasks they should have done inside and outside their home before another Minnesota winter.
This checklist attempts to fix that problem so you don't have to worry that you're doing the right.
Home Maintenance Checklist For Outside your Home
Lawn and Garden Be sure to give new plants plenty of water before they go dormant, and by spring you may get a first bloom, depending on the variety. Plant bulbs such as tulips, daffodils and hyacinth anytime before the ground freezes. Those hours spent digging little holes and burying bulbs will be well worth your sore knees when they bloom in all their glory in early spring.
Sprinklers. If you live in a cold climate, you need  to protect it from harsh weather. Skip this step now, and come springtime you could have a hefty repair bill.
Firewood. If you plan to use your fireplace this winter, stock up on seasoned firewood in the fall. Stack it on pallets, so it does not sit on the moist ground. Don't pack the wood to tightly, or fungus could grow. Cover the wood with plastic sheeting, making sure it does not touch the ground, either.
Pool. Once the sweaters come out of the closet, it is time to accept the fact that pool season is over. Clean, close and cover your pool for winter, or call your pool maintenance company.
Drain Your Water Hoses. This is a simple task that is can be easily overlooked. Water freezing inside those hoses ends up splitting and ruining them and then you have to go and buy a new one so save a couple bucks and put them away.
Home Maintenance Checklist For Outside your Home
Furnace and HVAC. Get your furnace and ductwork serviced. A clean system will be more energy efficient, and an inspection will alert you to problems. Check and replace air filters, as necessary. Test your thermostat to make sure it works properly. Make sure heating vents are open and nothing is blocking them.
Boilers and radiators. For homes heated with steam heat, the boiler is the tank that holds and heats the water. Call Dean's Home Services for its annual checkup. You should also  to remove sediment that has collected and settled in the tank. Make sure the tank is refilled before you turn it on.
Windows and doors. Walk around the house and  Caulk door and window frames where necessary. In late fall, install storm windows and the glass panel on storm doors to keep the heat in and the cold out.
Get Paint of the Garage. Paint doesn't handle extreme temperatures very well. Bring the latex/acrylic paint into the house because freezing ruins both latex paint and caulk. 
Dryer vent. Clothes dryers cause 2,900 fires a year, with many fires happening in the fall and winter, according to the United States Fire Administration. Lint is a major culprit, Dean's Home Services can make sure it's both safe and a lot of home insurance companies will give you a discount.
Smoke and carbon monoxide detectors. There's no harm in checking your detectors twice a year, so when you turn your clocks back to standard time,  Change the batteries as needed.
Dean's Home Services is able to help with a number of home service issues.
Dean's Does – Plumbing, Heating, Cooling, Electrical, Drain and Duct Cleaning.
Check Dean's online at CallDeans.com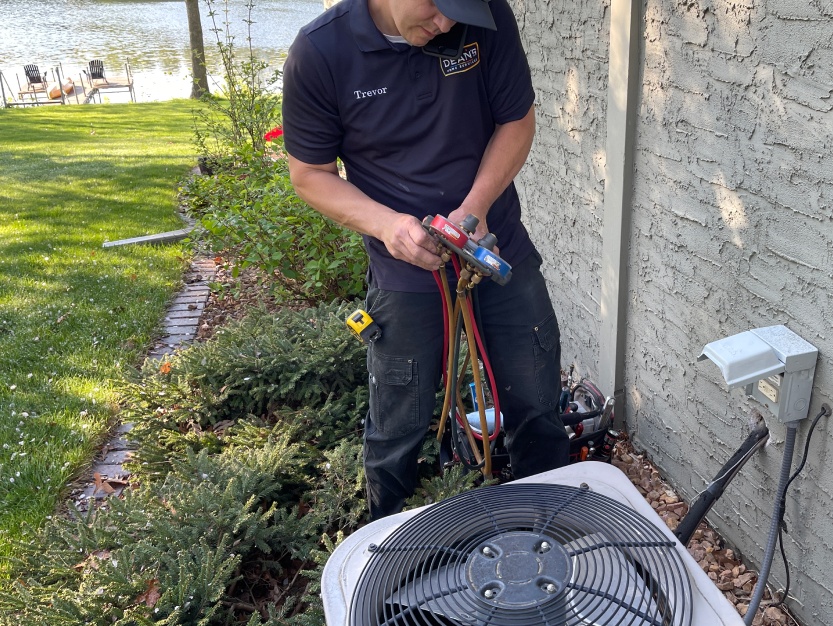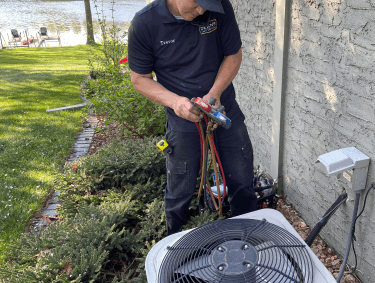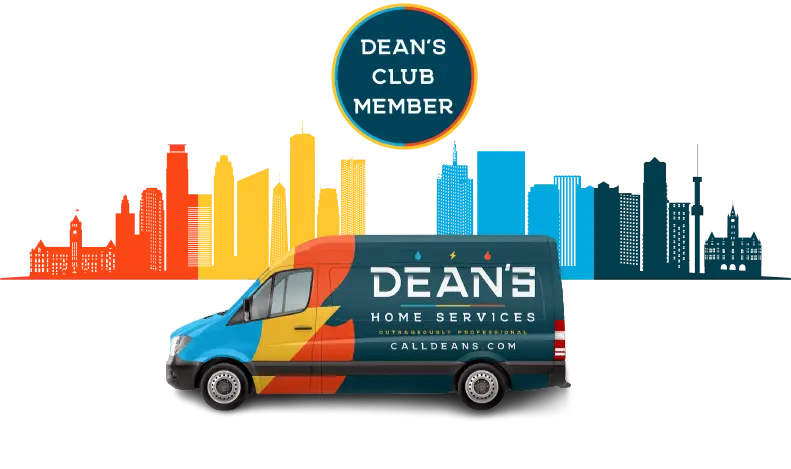 Dean's Club Membership
Sign Up Today
Free annual evaluations
10% discount on repairs and equipment
Priority scheduling
No regular travel charges
Discounted after-hours travel charges