Labor Day Weekend Air Conditioning Maintenance
Although Labor Day weekend may be the unofficial end to summer, we want to remind homeowners to not let their air conditioner care fall to the wayside. Here are a few simple home maintenance tips to keep in mind this weekend.
Labor Day Weekend A/C Maintenance:
Change Your Air Filters –
The end of the season is the perfect time to change your air filters. Air filters are designed to catch dust, dirt, and other particles in the air that circulate through your home. However, when these filters become clogged, it causes your air conditioning system to overwork. With the season coming to a close, be sure to change or clean your air filters to get rid of all the dirt and dust that built up over the summer.
Schedule An End-of-Season Tune Up –
Just like any appliance — your air conditioner needs regular maintenance in order to work efficiently. Schedule your air conditioning tune-up now, so that your system is ready and in working order for next year!
Clean Around Your Condenser –
Fall days are right around the corner. Clean up any debris around your air conditioning, including fallen leaves, dirt, and overgrown grass, so that air can flow freely.
If you have any questions about how to care for your air conditioning system, or you run into any problems during your Labor Day celebrations, don't hesitate to give our professionals a call. Our technicians are here to make sure that your plumbing, air conditioning, drain and heating systems are working effectively year-round.
Visit our website to learn more about the services we offer at Dean's Professional Plumbing, Heating, Air & Drain.
Contact the expert technicians at Dean's Professional Plumbing, Heating, Air & Drain:
Follow us on social media for more plumbing tips and tricks!
LIKE us on Facebook | FOLLOW us on Twitter | ADD us to your Google+ Circles | SUBSCRIBE to our YouTube Channel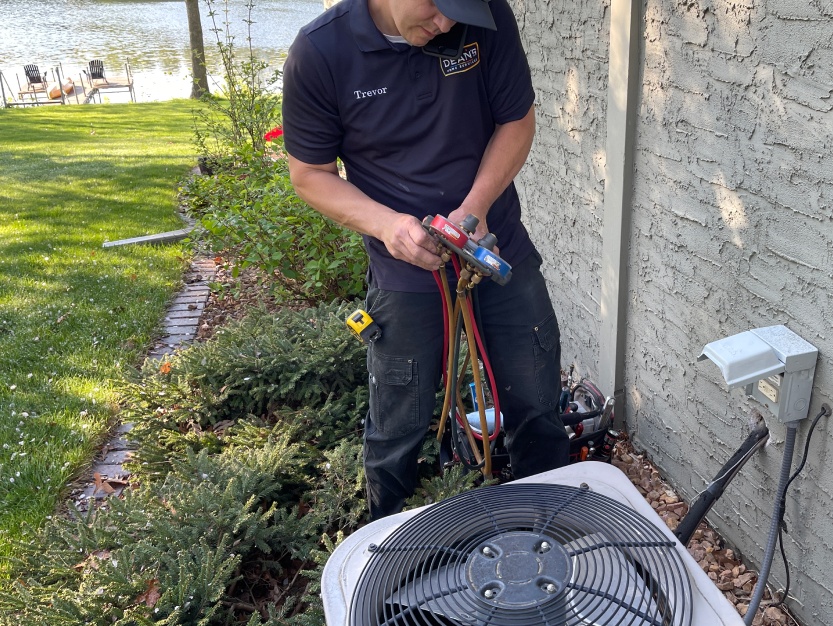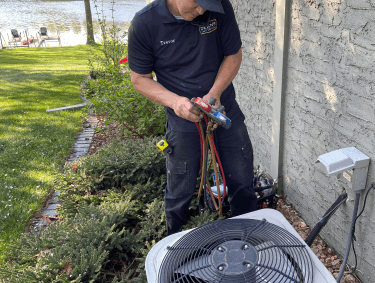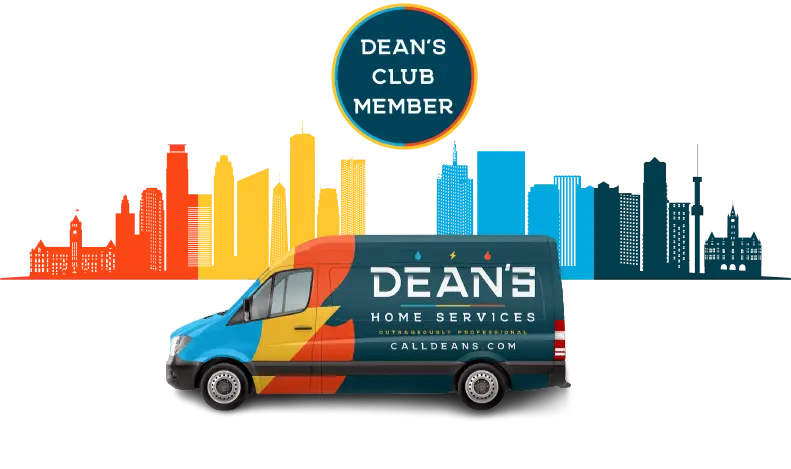 Dean's Club Membership
Sign Up Today
Free annual evaluations
10% discount on repairs and equipment
Priority scheduling
No regular travel charges
Discounted after-hours travel charges