How To Protect Your Outdoor AC Unit
In order for a central air conditioning system to work properly, it requires both an indoor and outdoor unit. The indoor unit can be safely hidden away in your home (away from any danger), but the outdoor unit is exposed to all of the seasonal elements. You need to protect your outdoor unit year-round in order for your system to work properly.
Three Tips To Protect Your AC Unit Outside and Still Keep Cool Inside
1. Try using a mosaic screen.
It is pretty to look at, and it helps to protect your AC. Most mosaic pieces are made of plates and glass. Make sure the cover is removable. What happens when your unit breaks down? The ac repair guy needs to get in and out.
2. Use a DIY privacy screen.
Some might consider that too obvious though. It is your choice, but it does protect your outside unit from being damaged. You might want to use a cloth to protect it in wet weather.
3. Add a lattice.
When your ac unit blows cold air on the inside, hot air comes outside. The holes keep the hot air from being trapped on the inside. You can place potted plants on top to give it a look. Make sure that the HVAC technician can work around the unit.
Why Planting a Garden Near the Unit is Bad
Plants grow in different directions. The closer your garden is to the unit, the less efficient your unit is. You need to keep a safe distance between your ac unit and your garden.
What About Protecting Your Security Camera?
Mount your security camera on an open wall outside your home. Mount it someplace high, but not too high that you cannot get to it. The idea is to keep your AC unit separate from the camera. That way no one sees the camera, and it remains safe at the same time. Your security camera is an expensive piece of equipment. It needs to stay safe.
With over 35 years of combined industry experience, our crew of professional, licensed Minneapolis plumbing specialists have the experience and knowledge needed to handle all of your plumbing needs.
Call Dean's today!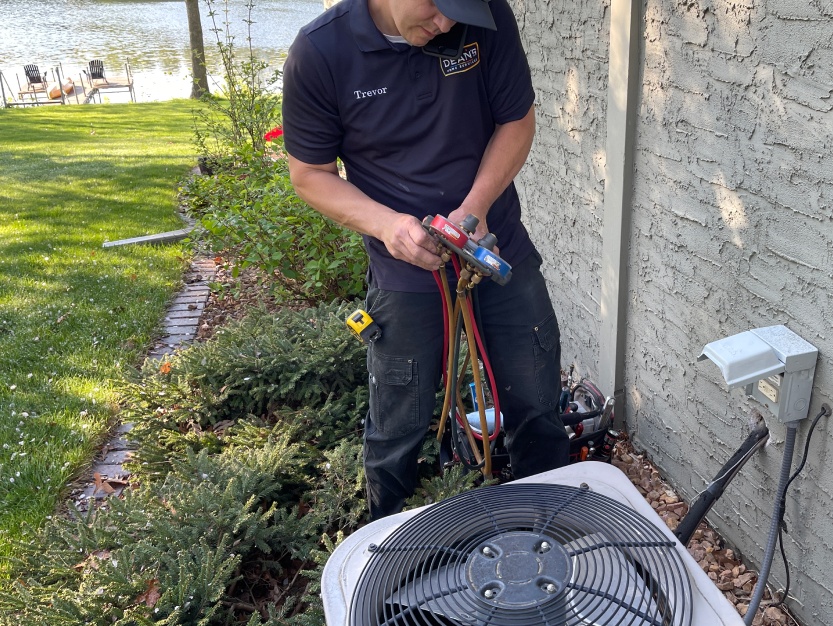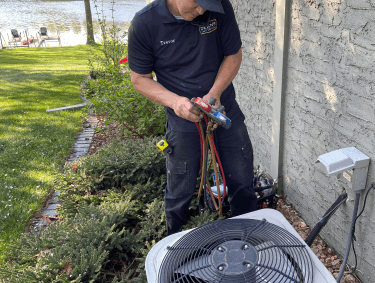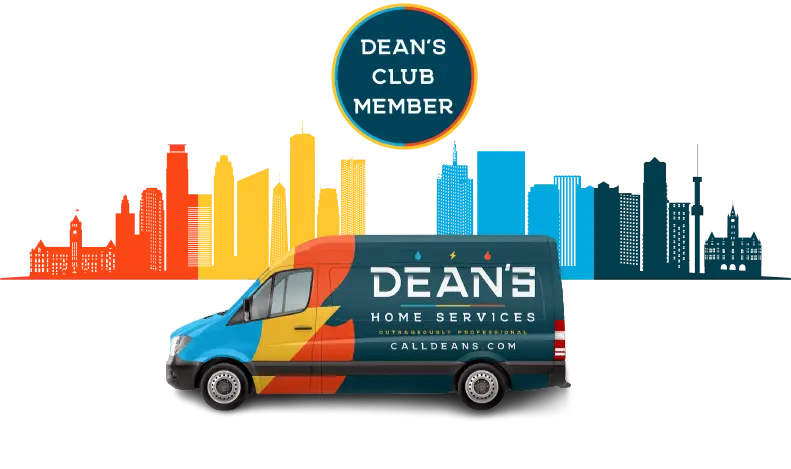 Dean's Club Membership
Sign Up Today
Free annual evaluations
10% discount on repairs and equipment
Priority scheduling
No regular travel charges
Discounted after-hours travel charges