Home Cooling Tips for the First Day of Summer
Hello, summer! Are you ready to embrace the sunshine and warm weather? At Dean's Professional Plumbing, Heating, Air & Drains, we know that while we like to enjoy the warmth outdoors, we like to keep our homes nice and cool on the inside. These tips will help you keep our home comfortably cool even on the hottest summer days.
HOME COOLING TIPS:
Close Your Window Shades – Do you have curtains or blinds on your home windows? Keep them closed! When sunlight shines on your windows it doesn't just pass light through, it also passes heat.
Raise Your Thermostat – Raise your thermostat just a couple of degrees while you're away at work or on your summer vacation — you'll notice a big difference in your energy bills.
Install a Smart Thermostat – A smart thermostat will actually learn your habits so that you don't have to turn your thermostat up/down. Instead, it will automatically change it for you based on your home needs.
Plant Some Trees – Trees and other plant life can help shade your home from direct sunlight. During the summer months, this is a great way to keep your home cool for less.
Grill Outdoors – Turning on your stove on a hot summer evening can make cooking in the kitchen uncomfortable. Instead, use your outdoor grill to cook dinner. You'll keep your home cool and get to enjoy a tasty, grilled meal.
If you run into any problems with your air conditioning system, do not hesitate to reach out to our professional technicians here at Dean's Professional Plumbing, Heating, Air & Drains. You can also visit our website to learn more about our services — or give our office a call directly to schedule an appointment.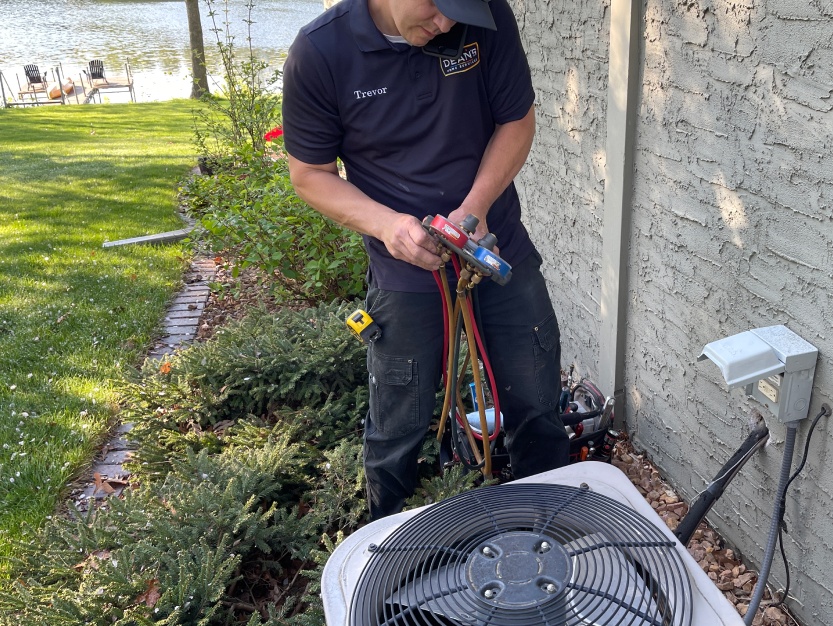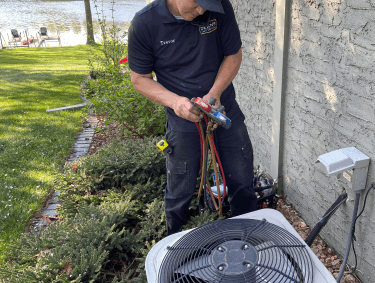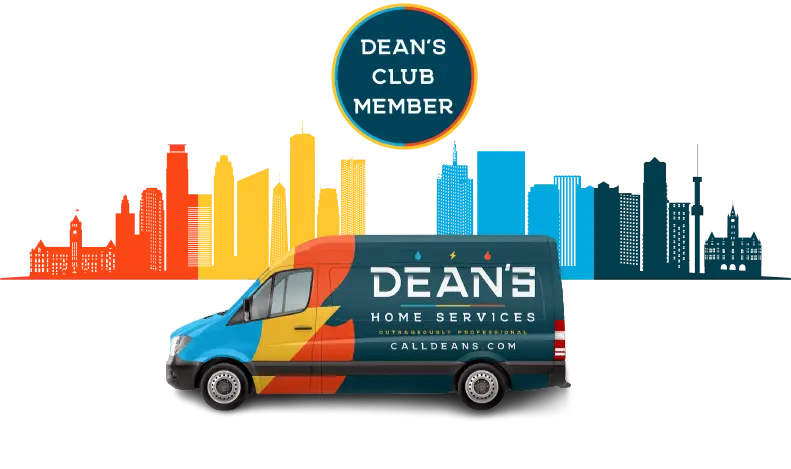 Dean's Club Membership
Sign Up Today
Free annual evaluations
10% discount on repairs and equipment
Priority scheduling
No regular travel charges
Discounted after-hours travel charges