How to Hide Your Outdoor Condenser Unit
Your air conditioning system is essential on hot summer days. However, while it plays a very important role in keeping your home cool, many homeowners find the outdoor condenser to be an eyesore. If you plan on hosting a lot of outdoor gatherings, or you're just looking for a way to improve your outdoor landscape, don't worry — there are plenty of creative ways to effectively hide your outdoor condenser.
How to Hide Your Condenser:
Build a Fenced in Structure – Keeping ventilation in mind, you can build a structure around your outdoor condenser. Just make sure that there are plenty of slots to keep air moving freely around your unit.
Redesign Your Backyard – Is your backyard due for some renovations? Hide your A/C unit with structural and vegetation screens. A plant screen, like a simple trellis, can hide your condenser from view.
Use a Fence – Create a fence around your air conditioning unit to tastefully block it off from the rest of your yard. Just make sure that there is plenty of room around the fence for air flow purposes.
Build a Stone Privacy Screen – If you have a stone home, use some stones to build a privacy screen around your condenser.
It's important to keep in mind that your condenser needs room around the unit. Don't place any fences or shrubs too close to the unit or you will block airflow and reduce the efficiency of your air conditioning system.
If you have any problems with your home's cooling system, do not hesitate to reach out to our professionals here at Dean's Professional Plumbing, Heating, Air & Drains. We are here to help you with all of your home cooling needs.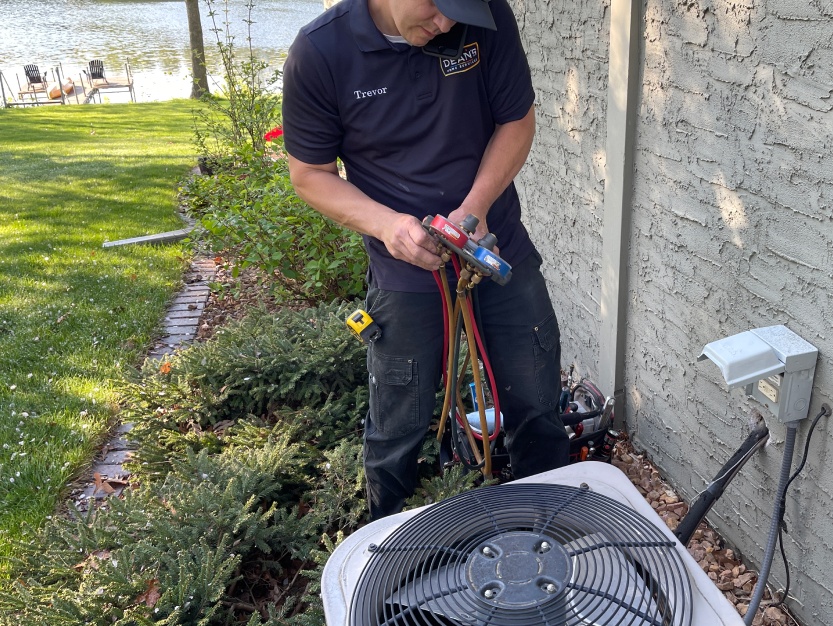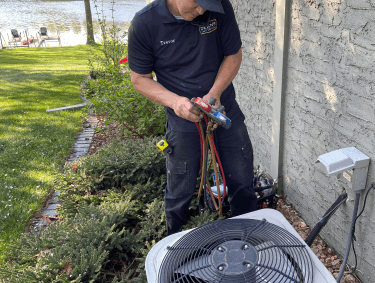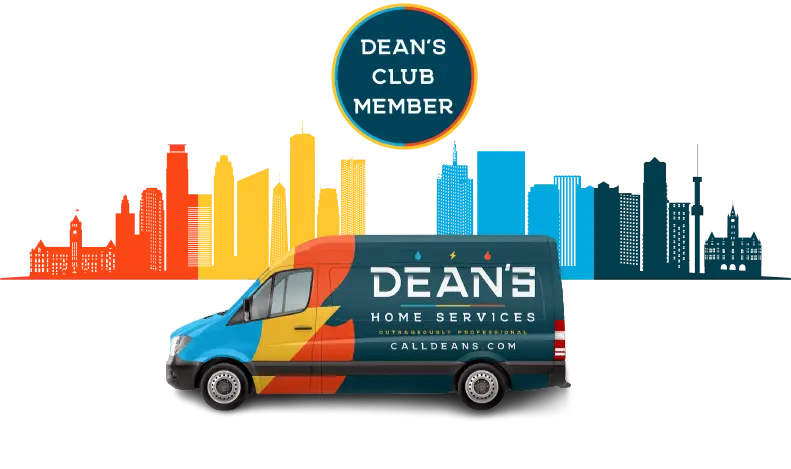 Dean's Club Membership
Sign Up Today
Free annual evaluations
10% discount on repairs and equipment
Priority scheduling
No regular travel charges
Discounted after-hours travel charges