Get Rid Of Pet Hair For Good
We all love our furry friends, but there's no secret that we also hate having to clean up after them. This is especially true when it comes to the shedding of hair and how much goes into our homes. Even attempting to groom our pet can only go so far and we need to take steps to get rid of pet hair for good.
Managing pet hair is essential. Whether you're looking for ways to clean the floors or the furniture, you've come to the right place. Here are some of the best ways to get rid of pet hair — at least as much of it as we possibly can.
Cleaning the Floors
Having the right flooring for your pet is important. Sometimes, it's more difficult to deal with certain types of hair on certain types of surfaces. For instance, if you have hardwood floors and you try vacuuming the hair, you may just send it flying due to the exhaust. On carpeted floors, you may just push the hair down into the carpet.
For hard floors, use electrostatic dust mops and for rugs or carpets, baking soda can help loosen the hair before vacuuming to help make clean up easier.
Cleaning Furniture
Whether you're cleaning your tables with wood and glass or your upholstered furniture is covered in hair, it's important to know how to clean certain surfaces. Your couches may need vacuuming or a lint roller can help. For tables, a microfiber cloth with light water can do wonders for removing the hair.
Make Sure Your HVAC and Air Ducts are Clean
One area homeowners fail to pay attention to when it comes to pet hair is the HVAC system and air ducts. Pet hair can easily settle into the ducts and the moment you turn on the system, it can recirculate all of that hair back into the home. This means even more cleaning. Make sure your filters and ducts are changed and frequently cleaned to ensure a pet hair-free home.
If you need help cleaning your HVAC and air ducts, our team at Dean's Professional Plumbing, Heating, Air & Drains can help. We have over 35 years of combined industry experience and we know how to help ensure the quality of air in your home is at its best.
Call us today for your service.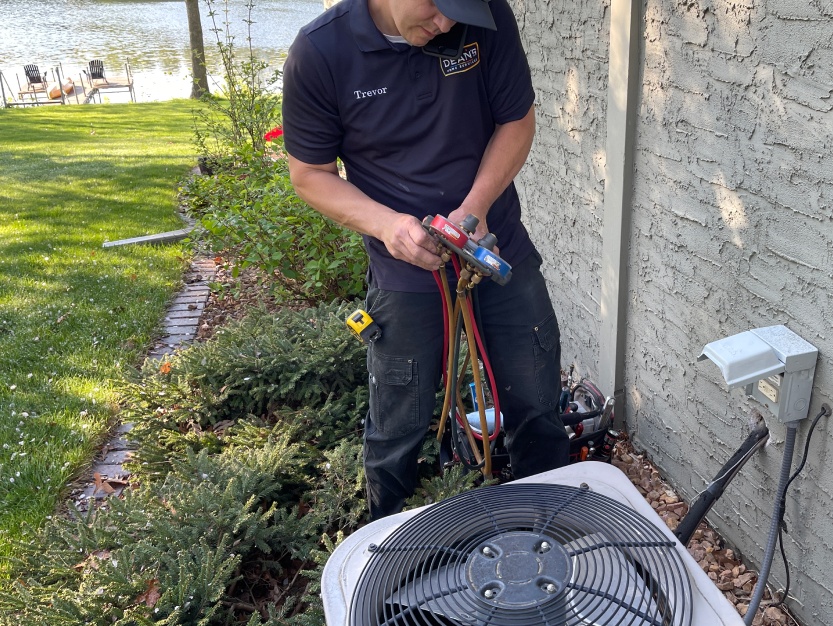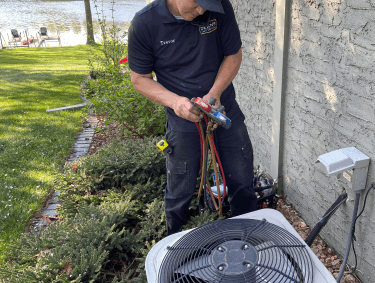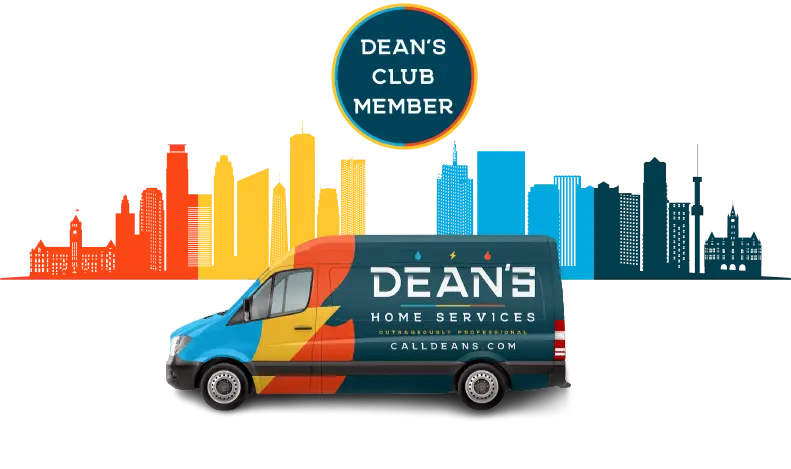 Dean's Club Membership
Sign Up Today
Free annual evaluations
10% discount on repairs and equipment
Priority scheduling
No regular travel charges
Discounted after-hours travel charges