End of Summer HVAC Checklist
With the summer quickly winding to a close, it's time to start thinking about how to prep your home for the new season ahead. While we're sure that there are plenty of home improvement projects you wish you would have gotten to this summer, here is a checklist of HVAC musts that you'll want to get to before the autumn months ahead.
End of Summer HVAC Checklist:
Inspect Your Fan Blades
Take a look at the fan blades inside of your HVAC condenser. Look for excessive wear or any corrosion.
Trim Bushes and Trees
Landscaping should be on your HVAC checklist, too. Make sure that any overgrown bushes, shrubs, and trees are trimmed away. Clean up any early fallen leaves and debris. The area around your condenser should be clear.
Change Your Air Filter
You hear it from us all the time, but we'll say it again — change your air filters! Your air filter is an important part of your HVAC system. You should change it at the end of the season so that it's ready to work efficiently and keep your home comfortable in the new season ahead.
Listen for Unusual Noises
Is your HVAC system making strange banging, rattling or screeching noises? Listen for any unusual noises that may be a sign of damage.
Schedule a Tune-Up
When was the last time you scheduled a tune-up? Regular HVAC maintenance is essential to keeping your system running smoothly and preventing breakdowns. If you haven't scheduled yours already, the change in seasons is the perfect reminder to schedule your annual tune-up.
If you run into any problems with your HVAC system, do not hesitate to reach out to our professionals here at Dean's Professional Plumbing, Heating, Air & Drains. Whether you are in need of heating or cooling services — we are here to help you keep your home comfortable year-round.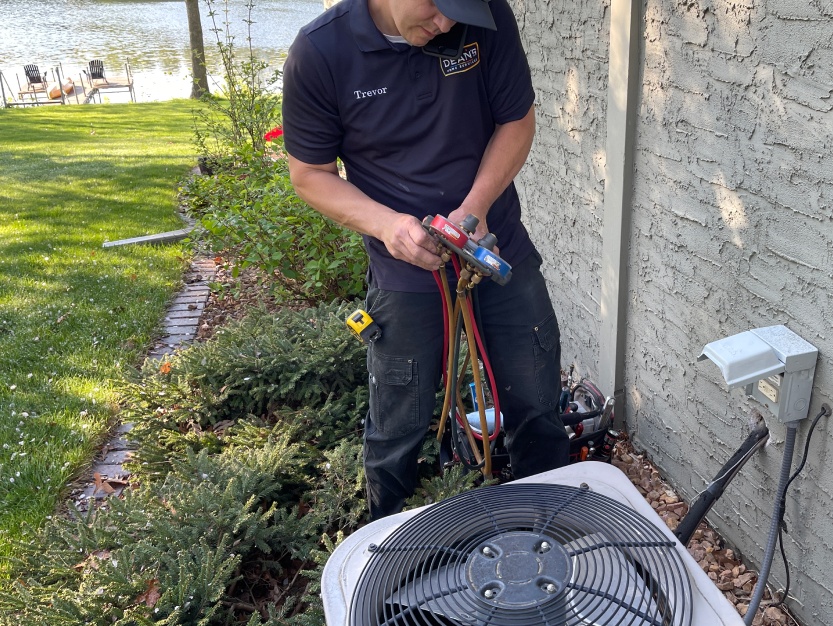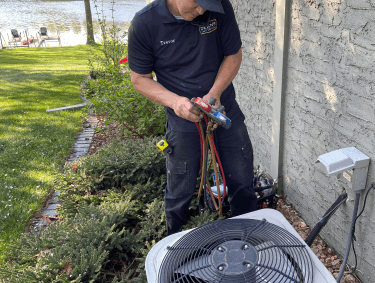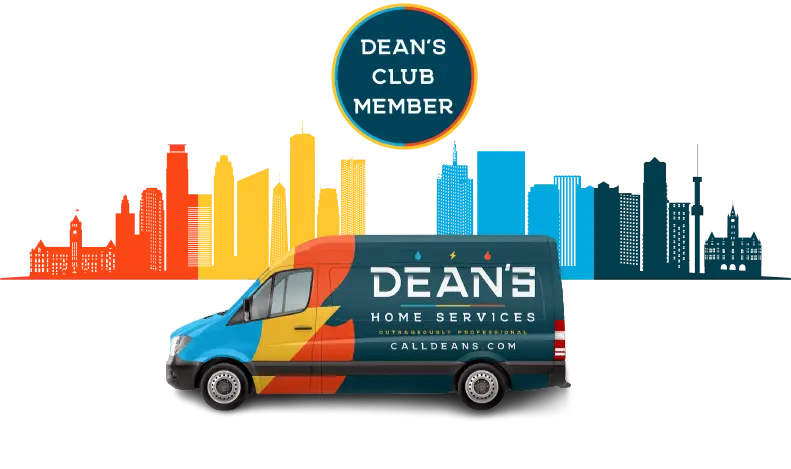 Dean's Club Membership
Sign Up Today
Free annual evaluations
10% discount on repairs and equipment
Priority scheduling
No regular travel charges
Discounted after-hours travel charges