Did You Just Switch To Central Air? Here's What You Need To Know
Did you decide to switch over to using central air? There are a lot of questions that people have when it comes to central air conditioning, and it's important to know specific things about your new system.
You don't want to be left dealing with a broken or improperly working central air conditioner, especially as we get closer to the spring and summer months. Here are some of the things you should know about keeping your central air working long after the install.
Changing Your Filters Is Important
You should ensure that the filters are being changed on a regular basis. Filters help to keep out dirt, debris, and other pollutants from home. However, they get dirty rather quickly and the longer they go unchanged, the less the air conditioner will work in the home. In fact, it can cause the system to work hard, potentially causing a serious problem.
Keeping the Condenser and Compressor Clear
When there are dirt and dust surrounding the condenser/compressor, you want to make sure you clean around the unit. Dirt can impact how effective the air conditioner works and in some situations, it can potentially cause a fire hazard.
Maintenance Is the Key to Efficiency
Keeping your central air working longer and more efficient means performing regular maintenance on the system to ensure nothing is causing it to overwork. This means all parts are in working order at all times. If something goes wrong, it can cause problems for the whole system leaving you with a large repair.
Our team at Dean's Professional Plumbing, Heating, Air & Drains has over 35 years of combined industry experience. We know how much of an investment a central air conditioning unit is and we know how important it is to you. Whether you have an issue with maintenance or need repairs, our team can help! We have some of the best technicians in the business and always strive for 100% customer satisfaction.
Call us today for your AC service.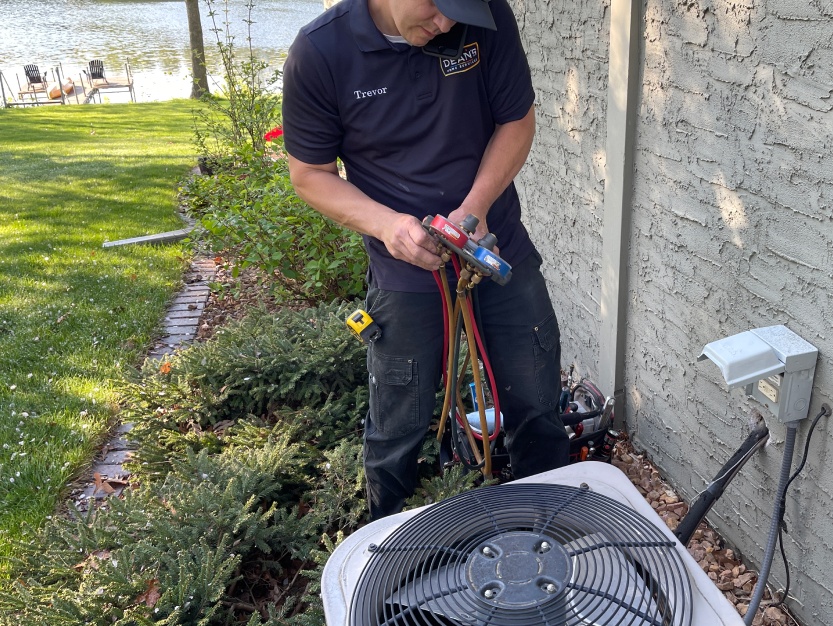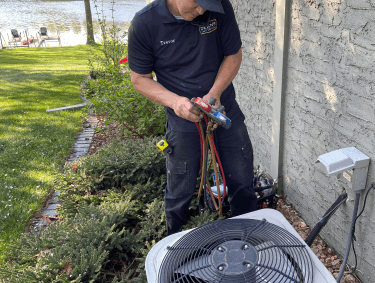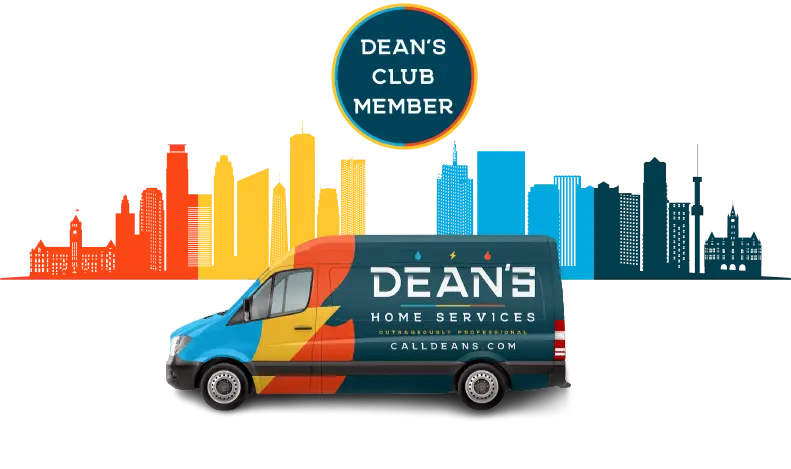 Dean's Club Membership
Sign Up Today
Free annual evaluations
10% discount on repairs and equipment
Priority scheduling
No regular travel charges
Discounted after-hours travel charges