AC Not Cooling House
You hear your AC running but there's no cool air, this is a BIG problem! If you searched, AC Not Cooling House, you need an HVAC professional ASAP. Whether you need air conditioning repair, AC installation, or maintenance service, Dean's Home Services has you covered.
AC Service for Homes in Minneapolis – St. Paul, MN
Dean's AC Services
Multi-Zone Cooling Systems & Thermostats
System Tune-Ups & Preventative Maintenance
AC Not Cooling House? We've Got Covered
We proudly serve Minneapolis, St. Paul, and the surrounding areas with home heating and air conditioning services. From installation to repairs, our team of experts are ready to get your system back up and running in no time.
GET YOUR HOME COOLING SYSTEM BACK UP AND RUNNING IN NO TIME.
Our technicians are trained to repair or replace your AC system quickly and conveniently, so you can get back to your life. We specialize in residential air conditioners and service for all brands of HVAC systems. If you live in Minnesota, we're here for you.
At Dean's Home Services, we know that when the summer heat is beating down on your roof, air conditioning service is a must. With our Air Conditioning Services, you can be sure of having an efficient system in your home. Let us help you get the cool air flowing again!
NO SURPRISES & HASSLE-FREE PRICING
You've got enough on your plate without the worry of being overcharged or not getting what you need. Dean's Home Services offers upfront pricing and hassle-free rebate and inspection processing to make sure you get the best air conditioner service at the best possible price.
THINGS TO CONSIDER IF YOU NEED A NEW AIR CONDITIONER
Home Size:  Properly measuring the size of your rooms and the placement of your windows and vents is essential to adequately heat or cool your house and prevent costly energy bills.
Load Calculation: Choosing the right-sized system also means performing what's called a load calculation. A Dean's Home Comfort Consultant will plug in the different aspects of your home energy use to choose a system that will be best for the comfort of you and your family and save you money on your utility bills.
Duct Inspection: We will inspect the size and length of your current ductwork to ensure they are adequately delivering the correct amount of heating and cooling to your home.
System Features: Your Home Comfort Consultant will discuss all the features and benefits of the system we recommend and answer any of your questions.
Comfort Enhancements: In customizing your new heating and cooling system to your home's unique needs, we may suggest a number of enhancements to make your system run more efficiently and improve the air quality in your home.
Payment Options: Dean's Home Services accepts a variety of payment options and your Home Comfort Consultant will work with you to find the one that's best for you.
Free Second Opinion from Dean's: Wondering if you need a new AC or looking for more than one quote? A second opinion is free from Dean's Home Services.
DON'T WASTE TIME—LET DEAN'S HANDLE IT.
Don't waste time trying to fix your AC yourself. Let a Dean's technician come out and diagnose the problem, so you know how much you'll need to spend on repairs or a new installation. With over 100 years of combined industry experience and thousands of five-star google reviews, our technicians can fix any problem in no time.
Schedule an appointment today for an air conditioning specialist in the Twin Cities and the surrounding areas.
WITH DEAN'S AC NOT COOLING HOUSE SERVICES YOU GET:
Over 100 Years of Combined Industry Experience
We Strive for 100% Customer Satisfaction
Fast and Reliable Service
Clean & Friendly Service Professionals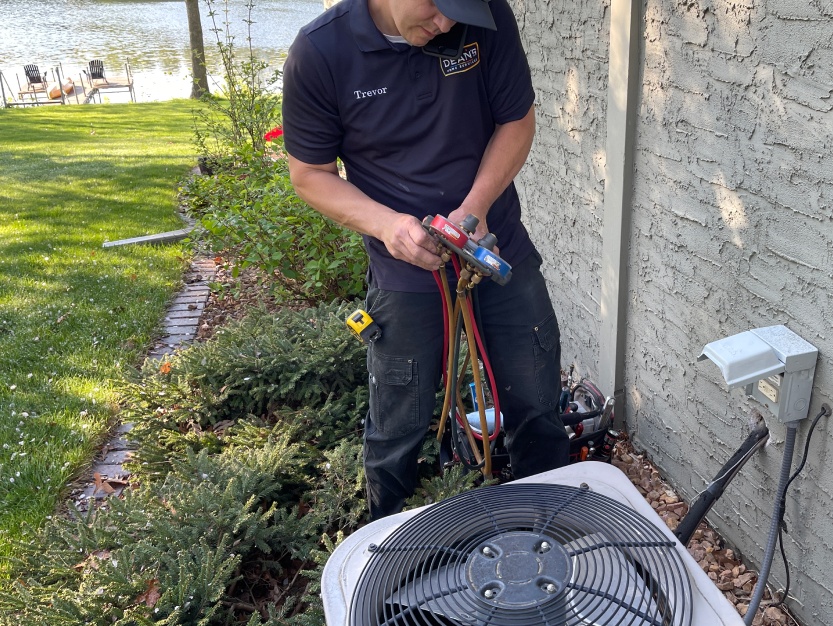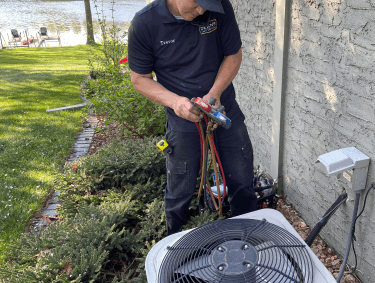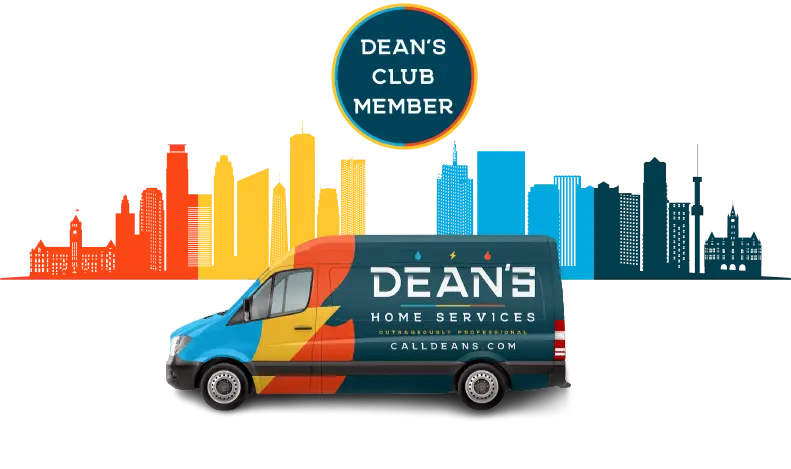 Dean's Club Membership
Sign Up Today
Free annual evaluations
10% discount on repairs and equipment
Priority scheduling
No regular travel charges
Discounted after-hours travel charges