When Are Plumbing Permits Needed in Minneapolis & St. Paul?
Is it finally time to start that large plumbing project in your home? If so, you'll need to make sure you get all the proper plumbing permits in place. Most property owners don't realize that plumbing permits are required to comply with national, state, and local plumbing codes. Failure to obtain a permit for your project may result in serious penalties.
Why Do You Need Plumbing Maintenance Permits?
While it might seem like an unnecessary extra step to secure a plumbing permit, this process exists for a reason. Plumbing systems are complex and require the expertise of a skilled professional to ensure all maintenance, repairs, installations, and replacements are performed correctly. Permits help ensure that all plumbing work performed on a property is done safely, effectively, and up to the highest standards.
What Type of Plumbing Work Requires a Permit in the Twin Cities?
In Minneapolis and St. Paul, there are several different types of plumbing projects that require a permit to perform. These include:
When Are Plumbing Permits Not Required?
According to Minneapolis Construction Code Services, plumbing permits are waived for work in certain one- and two-family dwellings. Permits are not required for any of the following types of plumbing projects:
Reconnection of existing water supply lines to replacement appliances that are similar in type and do not require replacement or alteration of the water supply line
Replacement of the internal working components for existing closets, faucets, or valves
Replacing sink faucets when the work does not involve altering the existing plumbing system
Replacing or resetting water closets when the work does not involve piping system alterations
Replacing clean-out plugs
Minor repairs for broken drains, waste and vent pipes, leaking fixtures, or water pipes
Reconnection or replacement of dishwashers or icemakers
Emergency plumbing repairs may also be completed without first obtaining a permit. However, after the work is complete, a permit must be obtained within a reasonable time frame.
How To Get a Plumbing Permit in Minneapolis & St. Paul
Homeowners may apply for permits to perform plumbing work on their properties if they live in either a single-family detached dwelling or a single-family attached dwelling. The City of Minneapolis is responsible for issuing licenses to plumbing contractors. To receive a license, contractors must either:
Have a master-level City of Minneapolis Certificate of Competency, or
Employ a tradesperson who holds such a certificate
A licensed plumbing contractor can assist homeowners in obtaining the necessary permits for their projects. These professionals are deeply familiar with the process and can act as your guide to help expedite permit approval.
Request Plumbing Services With Dean's
When you're preparing for a major plumbing project in your Twin Cities-area home or commercial property, Dean's Home Services has the expert plumbers you need to get the job done right. Our team has years of experience navigating the Minneapolis and St. Paul permit approval process. We'll ensure all work is completed in compliance with all state and local plumbing codes so you can rest assured that your project meets the highest quality standards possible.
Request plumbing services in the Twin Cities by contacting Dean's at 763-515-4852 today!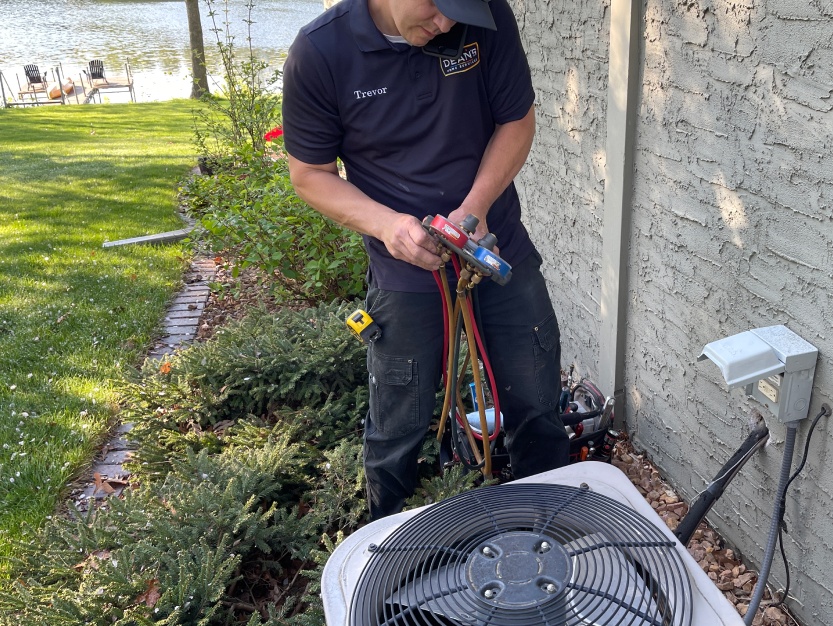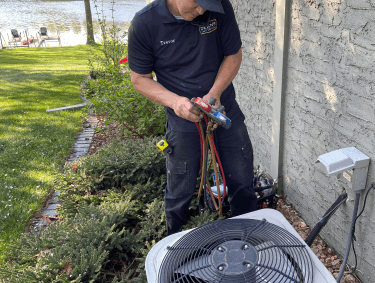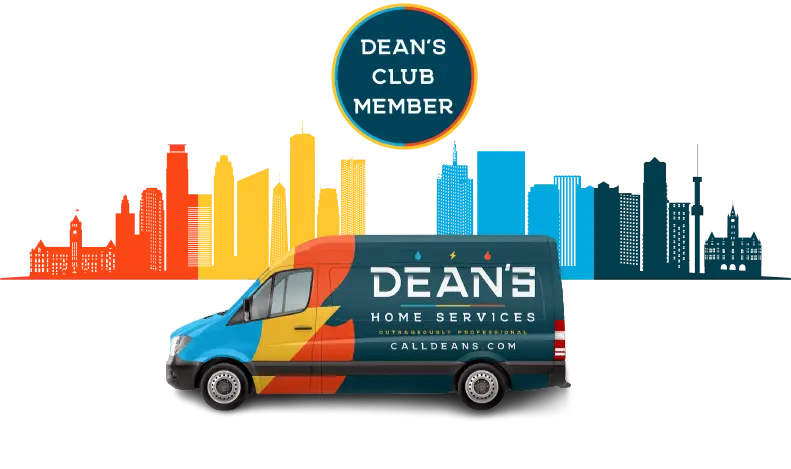 Dean's Club Membership
Sign Up Today
Free annual evaluations
10% discount on repairs and equipment
Priority scheduling
No regular travel charges
Discounted after-hours travel charges