What You Need to Know Before Getting an Air Purifier
Thinking about an air purifier? According to the American Lung Association, "Poor indoor air quality can cause or contribute to the development of chronic respiratory diseases such as asthma and hypersensitivity pneumonitis. In addition, it can cause headaches, dry eyes, nasal congestion, nausea, and fatigue."
Why do I Need an Air Purifier?
If you have allergies, there are air purifiers designed exactly for allergy relief. They feature HEPA filters, which eliminate almost 100% of all dust, pollen, mold spores, and even more allergens.
If you suffer from asthma or if your extremely sensitive to chemicals, there are air purifiers that protect your home against odors and chemicals that trigger your asthma.
Which Features do I Need?
After choosing the type and size of your air purifier, there are multiple features you can choose from — digital controls, multiple fan speeds, filter changes, programmable timers, etc.
Where Should I put my Air Purifier?
We recommend you place your air purifier in your bedroom, considering that's where you spend most of your time. However, if you find that you need it in multiple rooms, there are whole-house air purifiers that can ventilate your home as well.
How Much Maintenance is Needed?
Depending on the air purifier, there will be a filter you'll need to replace in order for it to work efficiently. For instance, your HEPA filter may last one year, 6 months, or even 3 months. Make sure to look at the brand of your filter that lists the product specifications.
Dean's Plumbing, Heating, and Air can help you keep the air quality in your home comfortable and safe. Whether you have a whole house air cleaner or a stand-alone system,  we have the expertise you need! Dean's can install, repair and maintain indoor air purification and whole house filter systems which are designed to remove airborne pollutants before the air is conditioned and supplied to the living space.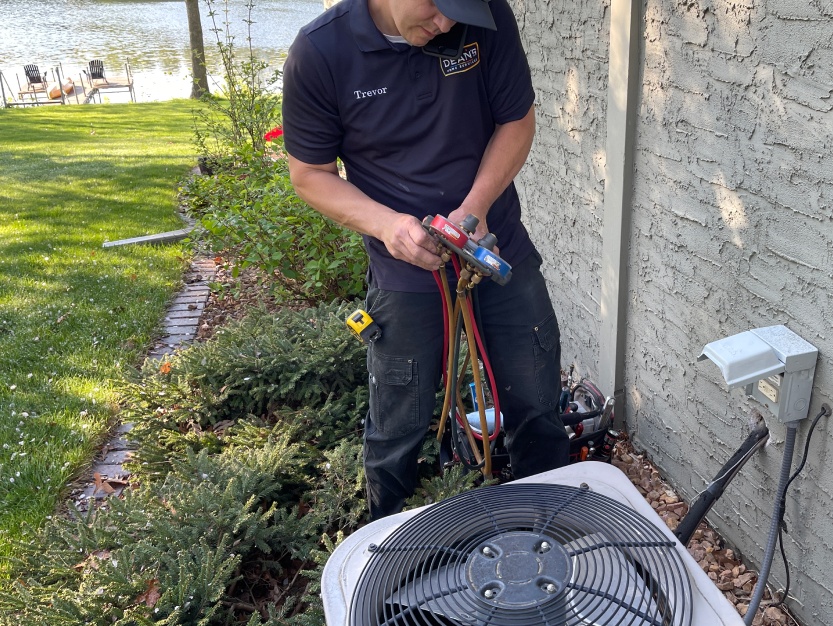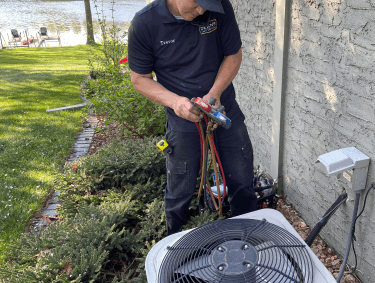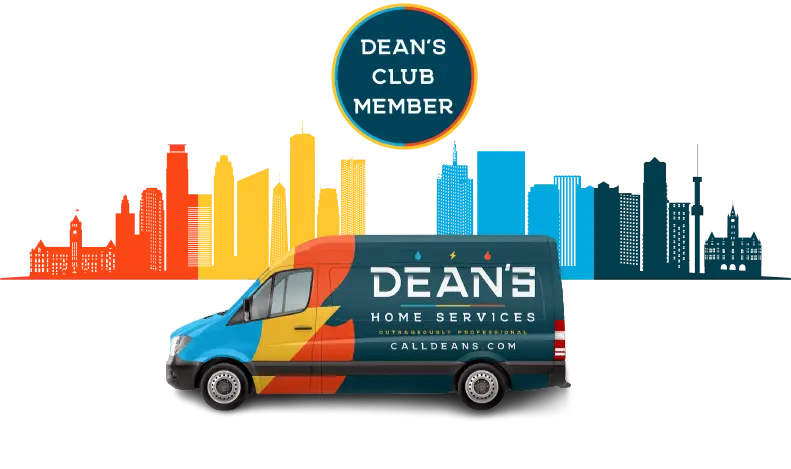 Dean's Club Membership
Sign Up Today
Free annual evaluations
10% discount on repairs and equipment
Priority scheduling
No regular travel charges
Discounted after-hours travel charges