How Long Does it Take to Install a New AC System?
Air conditioners aren't made to last forever, and replacing your old AC Is inevitable. Installing a new energy-efficient air conditioning system in your home helps enhance the comfort of your living space, especially in the summertime. Several considerations impact the amount of time Dean's Pro requires to complete this project for our customers. Here's a breakdown of what to expect: 
Three Factors That Affect Your AC Installation
Typically, customers discover the amount of time required to install a new home cooling system revolves around three concerns:
1. The size of your home. The square footage of the residence is a significant factor in the installation process. For example, installing a new AC system in a 15,000-square foot rambling ranch style home requires more time to complete than making the same improvement in a 500-square foot dwelling. The size of the premises affects the complexity of the project.
2. The type of installation performed. The nature of the installation also matters. Are you looking for a whole-house heating and cooling system installed for the first time? Or, will the new unit simply replace an existing AC which already uses ventilation ducts? When an installer performs extensive ductwork, installation generally requires more time.
3. The location of the air conditioner. Transporting the AC into an attic or through a narrow basement crawl space may prove time-consuming. Different floor plans impact installation time periods (especially if crawl spaces require expansion).
Make an Appointment for an AC Installation Today!
The installation of a new air conditioner should always be performed by a professional. Count on Dean's Professional Plumbing, Heating & Air for all your Minneapolis Area HVAC installations. We offer swift, knowledgeable services. You won't regret entrusting us with this important home improvement project! Contact us today to schedule an appointment.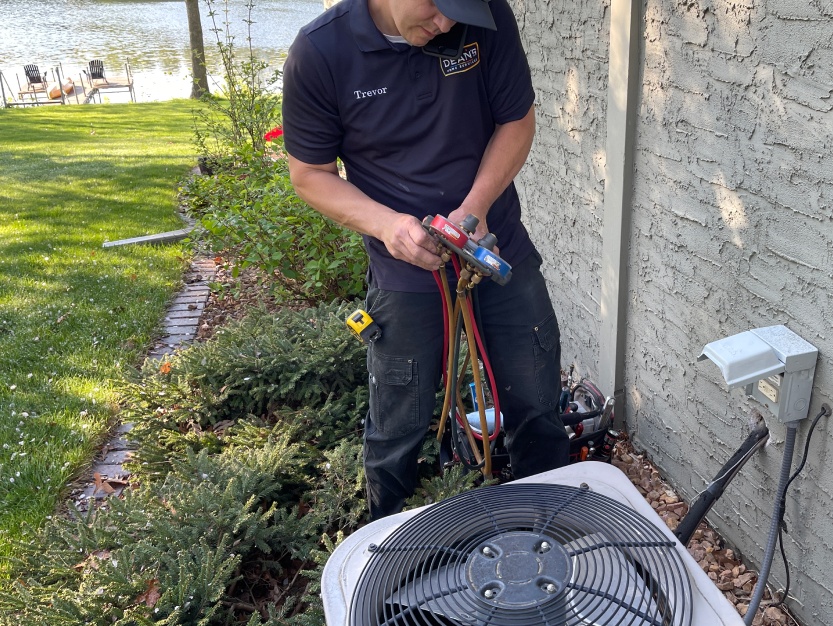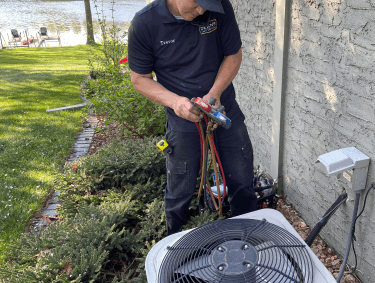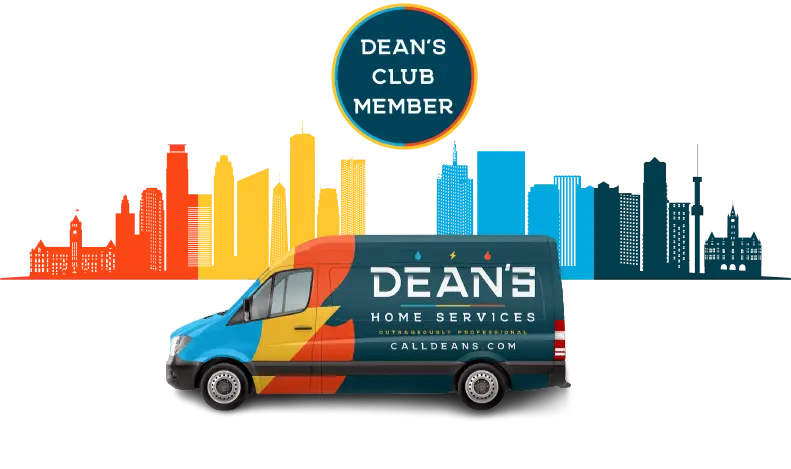 Dean's Club Membership
Sign Up Today
Free annual evaluations
10% discount on repairs and equipment
Priority scheduling
No regular travel charges
Discounted after-hours travel charges