Spend Less Money to Heat Your Home
Heat your home for less with a brand new energy-efficient furnace from Dean's Home Services! The long-range winter forecast is out of Minnesota and it looks COLD, meaning higher heating bills! Dean's Home Services can help you stop overpaying to heat your home and reduce your carbon footprint with a new energy-efficient furnace, along with zero interest and no payments for 12 months! Then as low as $80 a month.
An Energy Efficient Furnace Will Heat Your Home & Save You Money
55% of the energy used in the average Minnesota household is for heating and cooling and an energy-efficient furnace will help you save some serious money. Dean's has a wide range of energy efficiency based on your needs and budget that will save you hundreds of dollars per year.
Schedule a free home comfort consultation with Dean's Home Services to learn just how a new energy-efficient furnace can heat your home for less.
DIY Tips for Sealing Your House Up For Winter
Looking for other tips to keep your home warm this winter? The Minnesota Department of Commerce Department of Energy Resources has some excellent advice on some additional steps you can take to keep your home comfortable.
Air Leaks – Most homes have unsealed areas around the attic for wires, the chimney and vents where a significant amount of heat loss occurs.
Windows and Doors – Look for leaks under and around the door, make sure latches and weatherstripping is secure. Caulk is a great way to keep doors and windows from leaking and it's possible for anyone to do.
Air Ducts– These are what deliver both warm and cool air to areas of your home. Wrap ducts in attics/crawl spaces with insulation and if this is something you're worried about, have a professional check the system to make sure it's running properly.
Attic– Your attic can be a major source of lost heat and if you feel comfortable, adding attic insulation can be an easy DIY job for most.
Dean's team of HVAC professionals serves the entire Twin Cities area including Minneapolis/St. Paul, and the surrounding suburbs, based out of Maple Grove, Minnesota, our home heating service is here to help.
For a Heating specialist in the Twin Cities and the surrounding areas, schedule an appointment today.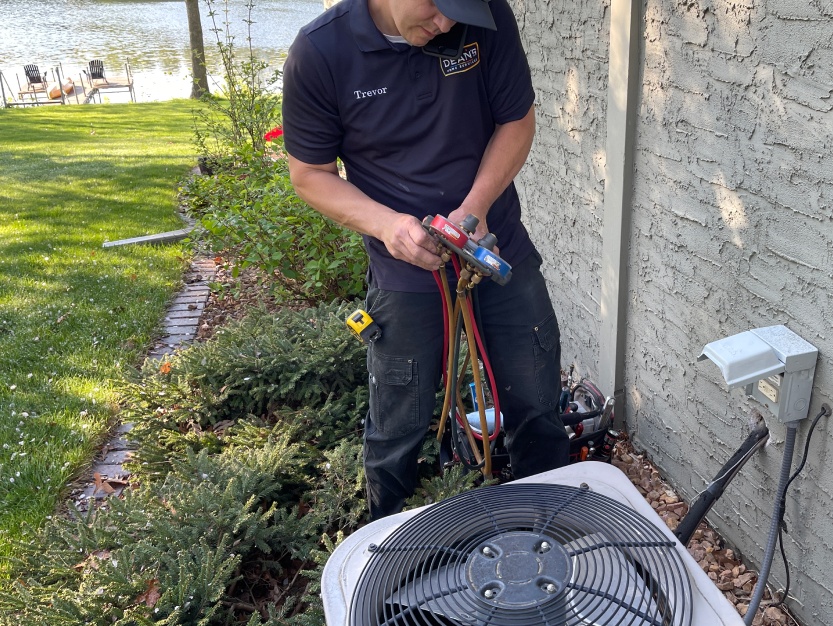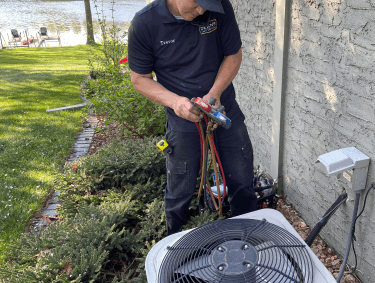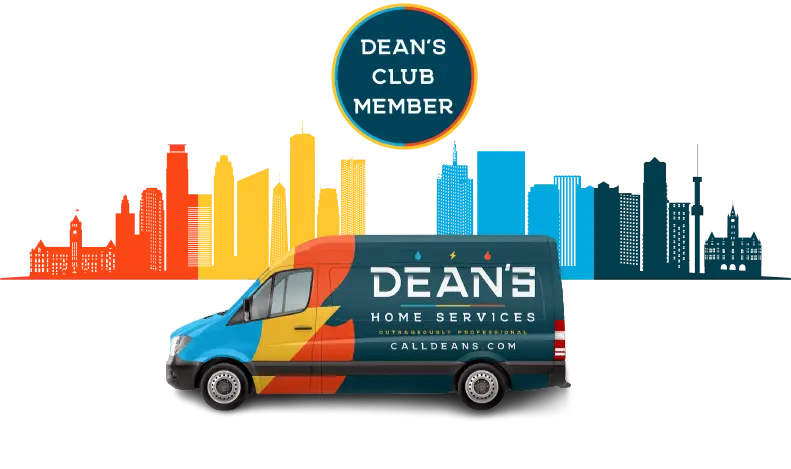 Dean's Club Membership
Sign Up Today
Free annual evaluations
10% discount on repairs and equipment
Priority scheduling
No regular travel charges
Discounted after-hours travel charges