Drain Cleaning Services
Minneapolis St. Paul Drain Cleaning Experts
Drain Cleaning & Plumbing in the Minneapolis-St. Paul Area
Fast, Friendly, Clean Drain Cleaning Professionals
Customer Satisfaction Guaranteed
Upfront Pricing, Quality Service
Dean's Minneapolis St. Paul Sewer and Drain Cleaning Services
Water Jetting or Hydro jetting
Main Drain Cleaning and Sewer Service
Sewer & Drain Cleaning Service in Minneapolis – St. Paul, MN
Dean's Drain Cleaning Service professionals offer a variety of drain repair and cleaning services that can help get your drain back in working order. We can also repair pipes, sewer lines, toilets, and more. If you have a clogged drain, sewer backup, or any other plumbing problem, let us take care of it for you! Our employees are trained professionals who will arrive at your home on time with all the tools needed to fix your plumbing issue right then and there!
Clogged drains can often lead to significant plumbing issues if they're not addressed in a timely fashion. While a small amount of standing water or slow water drainage in your shower or kitchen sink can often be remedied with a standard plunger, these issues can also indicate larger problems such as deep blockages or tree root invasion. Some of the most common causes of clogged drains include excess hair, soap scum build-up, grease build-up and trapped food. In some cases, tree roots can enter your home's underground plumbing system and cause severe blockages deep inside the pipes.
Most of the time, you'll know when you have a clogged drain. When you need professional drain cleaning services in Minneapolis St. Paul, trust our local Drain cleaners and drain plumbers to quickly fix your problem.
Drain & Sewer Services
Clogged kitchen drains
Clogged bathroom drains
Clogged sewer lines
Main sewer line drain cleaners
Clogged garbage disposal drain
Cleaning Sewer Lines- Kitchen, Laundry, Bathrooms, and Yard Lines
Maintenance drain and line cleaning
Main line sewer cleanings
Vent pipe cleaning
Rooter Service
Sewer line camera inspections
And More!
Signs of a clogged drain
Toilet bubbles
Water backs up into the sink, bathtub, shower, or commode
Water coming out from underneath the commode
Water is slow to drain from the bathtub, shower, sink, or commode
Bad odor coming from drains
Puddles of water on the floor near sink, bathtub, shower, or commode
Water coming out of a clean-out
Causes of a Clogged Drain:
The buildup in a kitchen sewer line varies from greases, soaps, and food particles
Ground-up food from the disposal
Air Conditioner Condensation Drains will buildup with algae, mold, mildew, lime, and minerals
Bathroom sink drains can clog from hair, toothpaste, and soap
Bathtub and Shower Drains will build up with hair and soap as well
Toilet drains can get overwhelmed with the amount of toilet paper being used, paper towels, wipes, and feminine products
How To Prevent Clogs in Your Home
If you have a clogged drain, don't try to fix it yourself. You could cause even more damage that will require more expensive repairs. Our technicians are trained to identify the source of your clog and treat it without causing irreparable harm to your pipes.
Here are some ways you can prevent clogs from arising:
Clean drain stoppers and installs a hair-straining drain trap.
Don't flush materials that don't dissolve in water, such as feminine products or baby wipes.
Don't pour grease or oil down your drains.
Ensure your plumbing vent pipe on your roof is not blocked.
AVOID CHEMICAL DRAIN CLEANERS
Over-the-counter drain cleaners often can't do the trick. Or, commercially available products may offer only a short-term solution, but eventually, you will need a rooter, drain snake, or something similar to push the clog out of the drain completely.
Toilets may get clogged with everything from baby wipes to kids' toys, and everything in between. In the kitchen, oil and grease accumulate down inside the drain, limiting the amount of water that can flow through it.
If these problems are ignored, over time you may end up with all sorts of problems. If you have a clogged sink, floor drain, or slow kitchen backup, Contact Dean's professional Minneapolis drain cleaners to avoid a small problem becoming something big. Dean's Home Services drain cleaners are trained and practice the latest drain cleaning techniques and solutions to fix clogged drains.
Fast and Friendly Sewer Cleaning in Minneapolis and St. Paul
Mainline Sewer Cleaning & Repair
Broken, clogged, cracked, and misaligned pipelines can lead to permanent damage to your plumbing system.
We offer experienced mainline sewer, camera inspections, water jetting, repair, maintenance, and diagnostics to get your system back in working order – fast!
Minneapolis St.Paul Drain Cleaning FAQ
What causes a clog?
Drain clogs are most commonly caused by an accumulation of matter that slowly grows over time until the pipe is completely blocked. If left untreated, they can result in a major plumbing emergency such as sewage backflowing into your home or a burst mainline. That is why it is important not to neglect or ignore signals that your drains are clogged.
Reasons for slow-moving drains in Minneapolis homes?
Slow drainage could be due to a simple clog or a more serious plumbing issue, but we always encourage homeowners to try and solve the issue on their own first. If you're unable to resolve a slow-draining bathtub, kitchen or bathroom sink, Dean's Home Services is here to help! We have the tools and skills needed to locate and fix any clog.
Can you put drain cleaner in the toilet?
Yes, you can but our Minneapolis Plumbers and Drain Cleaning professionals don't recommend it. The problem you should know about is that if you use chemical drain cleaners, you will be destroying your pipes along with the pesky clog you're trying to dissolve. It's better to use a natural enzyme drain cleaner if the clog isn't too difficult to dissolve.
How much does it cost to unclog a basement drain?
The cost to fix a clogged basement drain can vary based on what needs to be done. A number of local companies offer drain cleaning services at an upfront cost but when they arrive, the price changes. Dean's offers upfront pricing and a number of coupons which make Dean's drain cleaning the best value in the Twin Cities.
What's the problem with using over-the-counter drain cleaners?
Draining the sink is a satisfying DIY project that many people do in their homes. But clearing clogs and main lines should really be left to the experts. Over-the-counter drain cleaners seldom take care of the whole clog and can corrode nearby pipes over time. That often results in them doing more harm than good. To get your drains flowing smoothly, turn to professional plumbers for draining services.
Minneapolis Drain Cleaners – Fast, Friendly, Professional
As a local drain cleaning company, our vans are equipped with all the machinery our team could need: mechanical rooters, augers, rooters, hydro jetters, and more. Dean's fixes drain problems quickly and efficiently, making sure to have a solution for your home plumbing problem.
Dean's Home Services has an A+ rating with the BBB and over a 5,000 Five Star Google Reviews. Our professional drain cleaners provide service to the entire Twin Cities area. We provide same-day drain cleaning service from Brooklyn Park, MN to St. Louis park, and clog fixes in St. Paul, MN, Elk River, MN, Maple Grove, MN, Otsego, Chanhassen, and everywhere in between.
Contact Dean's Home Services for outrageously professional service. Dean's Home Services offers HVAC, Plumbing, Electrical, Drains, and Duct Cleaning to the entire Twin Cities area.
Minneapolis St. Paul Drain Cleaners Service Vehicle
Ed is a drain cleaning professional with Dean's Home Services, see some of the tools he uses and learn what to expect when we visit your home.
For a Drain Cleaning Services specialist in the Twin Cities and the surrounding areas, schedule an appointment today.
WITH DEAN'S DRAIN CLEANING SERVICES SERVICES YOU GET:
Over 100 Years of Combined Industry Experience
We Strive for 100% Customer Satisfaction
Fast and Reliable Service
Clean & Friendly Service Professionals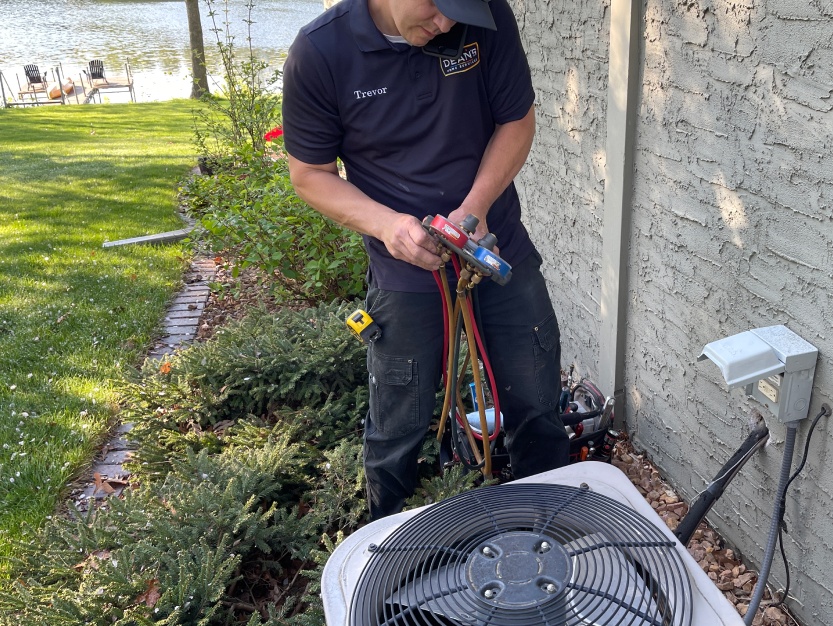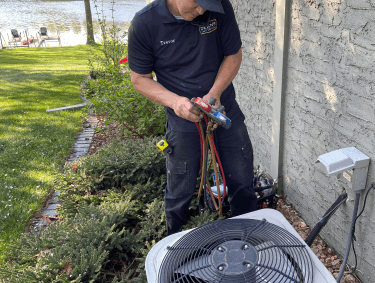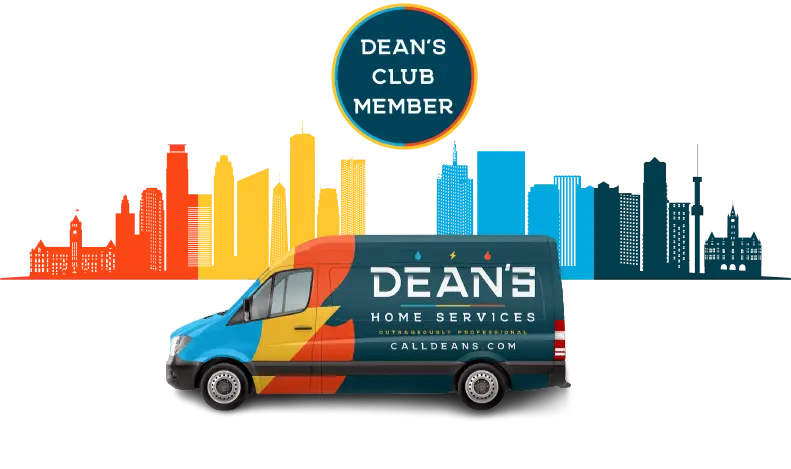 Dean's Club Membership
Sign Up Today
Free annual evaluations
10% discount on repairs and equipment
Priority scheduling
No regular travel charges
Discounted after-hours travel charges