New 2023 SEER HVAC Efficiency Regulations
If you're planning to have a new HVAC system installed in your Twin Cities home, there are new energy regulations you need to know about. These regulations, known as the 2023 SEER HVAC Efficiency Regulations, were made by the Department of Energy to raise the minimum efficiency of HVAC systems and help make them more eco-friendly. Here's what Twin Cities homeowners need to know about the SEER rating changes.
What Are SEER Ratings?
SEER stands for Seasonal Energy Efficiency Ratio. It's a way to measure how efficient an HVAC system is. It's calculated by dividing the cooling output of the system in British Thermal Units (BTUs) by the total energy consumed in watt-hours.
The higher the SEER rating, the more efficient the system is. SEER ratings range from 8.0 to 25.0, with higher numbers indicating higher efficiency. With the new SEER rating regulations, HVAC systems are required to have a higher minimum SEER rating, meaning they need to be more efficient.
How To Check the SEER Rating on Your HVAC System
If you want to check your HVAC system's SEER rating, the first step is to locate the model and serial number of the unit. This information can usually be found on a sticker or plate on the outside of the unit. Once you have the model and serial number, you can contact the manufacturer for the SEER rating or look it up online.
Knowing your HVAC system's SEER rating is important because it will help you to understand how energy-efficient your system is. A higher SEER rating indicates that your system is more efficient, and it will use less energy to cool your home or office.
Knowing the SEER rating of your system can also help you to make decisions about when to replace it, as well as what type of system you need when you are looking to upgrade your HVAC system.
What SEER Rating Is Required?
The 2023 SEER HVAC Efficiency Regulations require that all HVAC systems made after January 1, 2023, have a minimum SEER rating of 14.5. This regulation is for residential and commercial systems, as well as ductless mini-split systems and packaged systems.
The 2023 SEER HVAC Efficiency Regulations are part of the push for a more energy-efficient and environmentally friendly lifestyle. By requiring all HVAC systems to meet a minimum SEER rating of 14.5, we can reduce energy consumption and emissions.
Choose Dean's Home Service for Your HVAC Services
When you're ready to upgrade your HVAC system, choose Dean's Home Services to help. Our team of professionals will help you choose the right HVAC system for your home and needs. Plus, we'll ensure it meets all regulations.
Our family-owned and -operated company cares about our customers. We offer free estimates on installations and replacements and upfront pricing.
For expert HVAC system services in the Twin Cities, count on Dean's Home Services. Call 763-515-4852 to schedule an HVAC installation with our team today!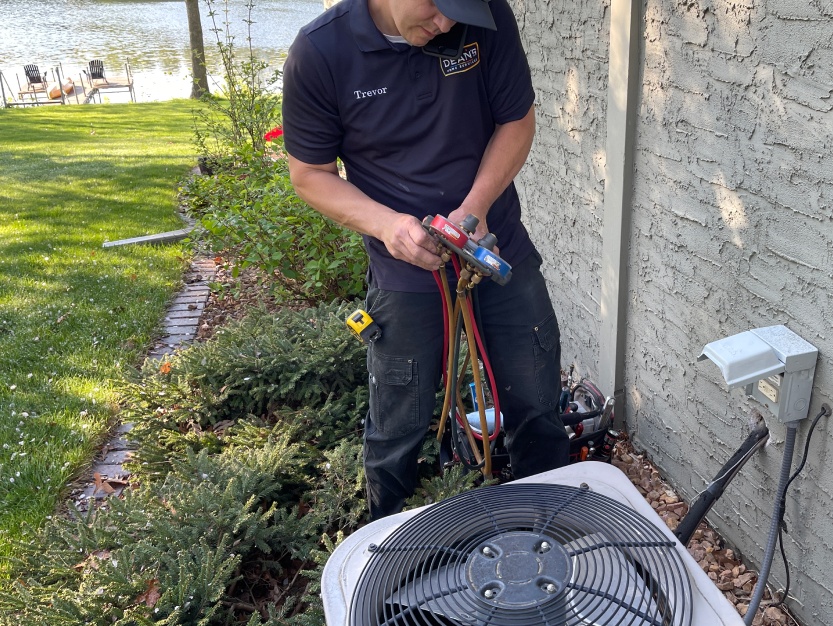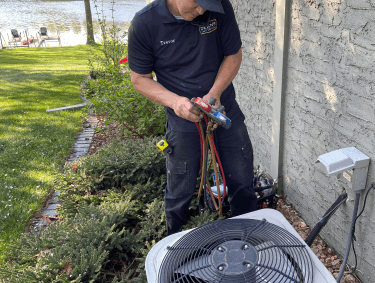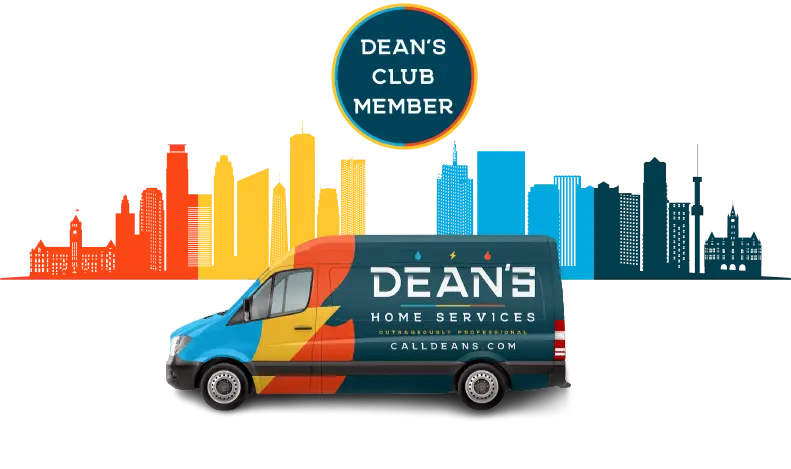 Dean's Club Membership
Sign Up Today
Free annual evaluations
10% discount on repairs and equipment
Priority scheduling
No regular travel charges
Discounted after-hours travel charges