Top Five Master Bathroom Upgrade Trends for 2021
Remodeling your bathroom is a fantastic way to increase your home's value and enhance its functionality. Whether you're trying to make the bathroom easier to use for family members or you just want to update a space that hasn't been used, remodeling your bathroom is worth the investment. However, knowing where to start and what to buy can become overwhelmingly fast.
Keep reading to learn what plumbing and electrical fixtures you need to splurge on.
Quality Flooring
Your bathroom is an essential part of your household. Remodeling it to meet your needs while keeping it cost-effective is what's ultimately going to make the renovation a success. Another key to a successful bathroom remodel is having quality flooring. Over time, the grout in our tile floors become exposed to water, which can cause water damage and mold. It's highly recommended that you go with epoxy grout when splurging on plumbing fixtures This type of grout is very durable, hard and almost stain proof.
Storage
One reason you may have for remodeling is the lack of space in your bathroom. If your bathroom doesn't have enough space, then finding a better way to make the most of it will benefit you in the long run. There's nothing wrong with splurging on extra cabinets to keep your bathroom functional and organized.
Here are a few other storage options to keep your bathroom organized:
Adding a vanity with USB ports and electrical outlets
Adding a laundry bin
Installing drawer dividers
Using baskets and bins
Use the space underneath the bathroom sink
Integrated Lighting
A major trend for 2021 is integrated lighting which can really help make the lighting in your bathroom pop. In this example, LED lights add drama to this round mirror.  Integrated lighting allows you to transform a room from sterile and plain to whatever tone you prefer.
Lights Wherever You Want
One of the great things about Dean's electricians is our ability to update the lighting in your bathroom to the way you want. Bold lighting in your bathroom isn't just about the finish or shape of the fixture itself. Your choice in placement for specific lighting fixtures can make a very bold statement!  Dean's electricians are able to install lighting wherever you want so if you can dream it, Dean's electricians can do it!
Fixtures
Splurging on plumbing fixtures is necessary if you're planning on doing a full bathroom remodel. If you're looking to modernize a bathroom, nothing is sleeker than a bold black faucet or shower system! Matte Black is highly spot resistant and easy to keep clean and it's timeless. Another bonus, Matte Black looks great with nearly any color scheme, including a mixed metals design! 
Need a hand with the plumbing or electrical? You've come to the right place! Get a hold of Dean's Home Services or give us a call at 763-515-4852 to schedule an appointment or for more information today.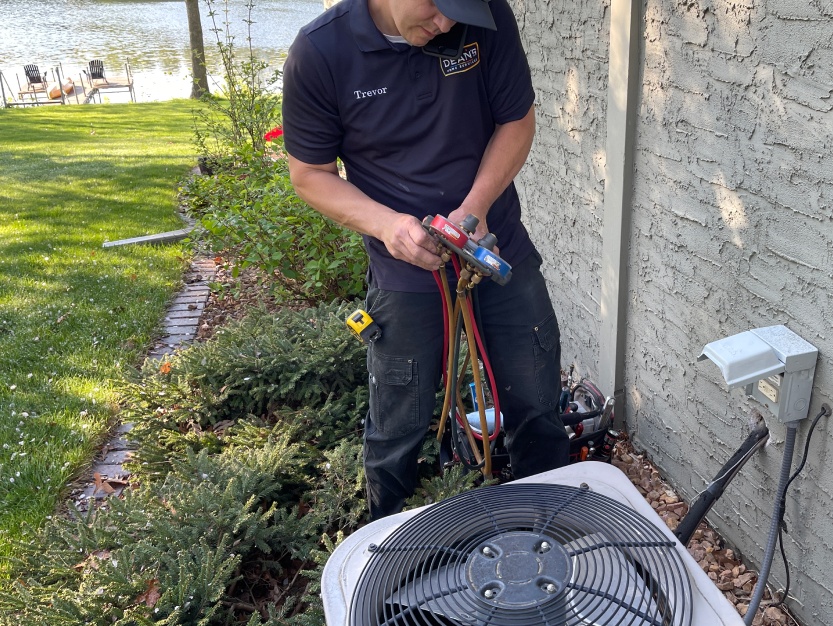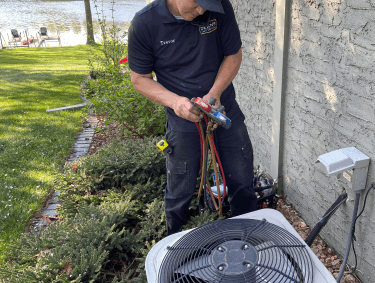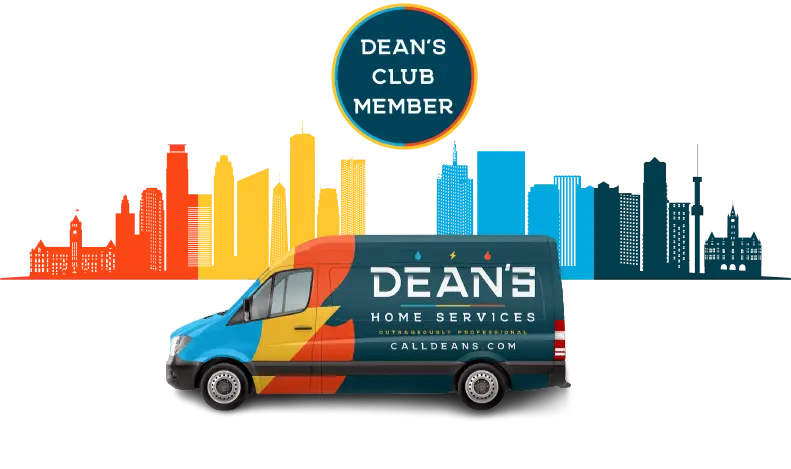 Dean's Club Membership
Sign Up Today
Free annual evaluations
10% discount on repairs and equipment
Priority scheduling
No regular travel charges
Discounted after-hours travel charges