Is Your Air Conditioner Ready for Spring?
We've educated homeowners before on how to properly shut down their heating systems for the spring and summer months. Today, we will look at the flip side — what you can do to prepare your air conditioner for the warm weather.
How To Prepare Your Air Conditioner for Spring
1. Change your air filters.
This step is one of the easiest and most essential parts of maintaining your HVAC system. Dirty air filters limit the fresh indoor air inside your home and increase wear and tear, which can spike your energy bills.
It's best to clean or replace your air filters once every one to two months.
2. Clean the condenser coils.
Condenser coils are responsible for releasing heat, and during the offseason, it's common for them to catch dirt and debris. Don't let this hinder your HVAC systems performance — refer to your owner's manual on how to locate and clean the coils.
3. Install a programmable thermostat.
The beginning of spring is the perfect time to get your hands on one of these! These devices will reduce your energy usage by adjusting the temperature in your home based on your daily habits.
4. Schedule a professional AC tune-up.
One of the best ways to prepare your AC for the spring season is by scheduling a tune-up with Dean's Home Services. Our expert HVAC technicians will examine your cooling system and make sure it's up to speed for all of your comfort needs. Getting an AC tune-up before the heat of spring and summer kicks in can offer many benefits, including:
Improved energy efficiency

Longer life span

Improved indoor air quality

Enhanced cooling performance

Fewer breakdowns and repairs
Is it time to schedule an HVAC tune-up? Give us a call! Our professionals here at Dean's Home Services are here to help you with all of your home's HVAC needs as we move into the new season ahead.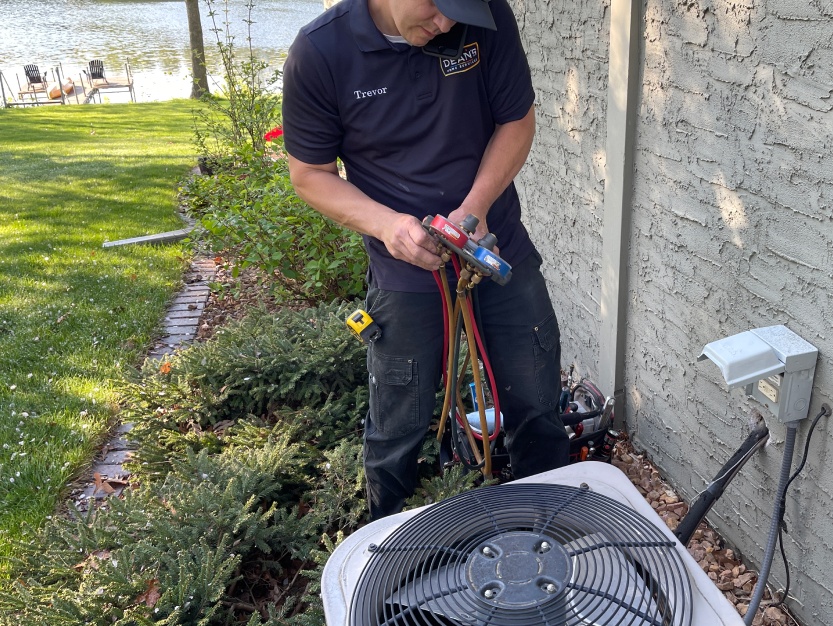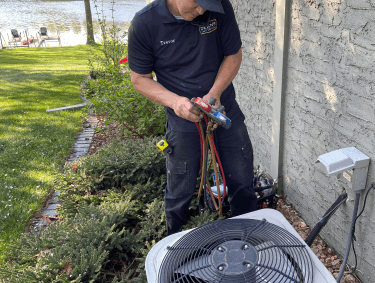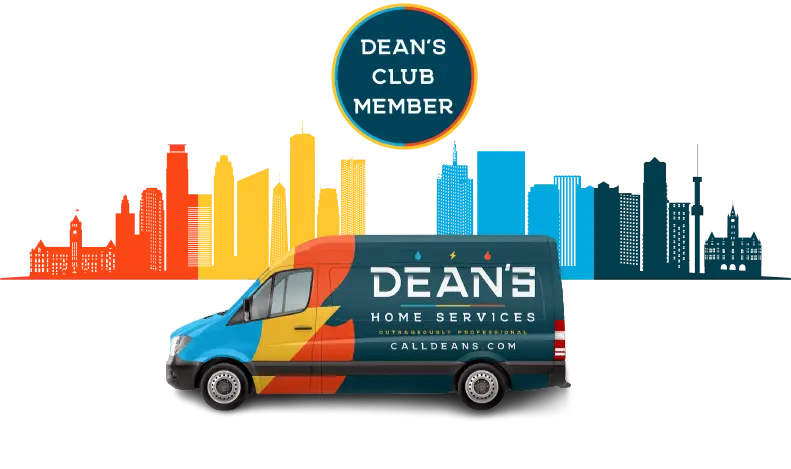 Dean's Club Membership
Sign Up Today
Free annual evaluations
10% discount on repairs and equipment
Priority scheduling
No regular travel charges
Discounted after-hours travel charges