How Mini-Splits Keep Old Minnesota Homes Cool
Mini-Splits | Better Air Conditioning for Older Minnesota Homes
As you drive down the treelined streets of Minneapolis/St. Paul, do you ever stop and wonder how people living in those older houses stay cool?
There are a number of options but the smartest way today to cool your older Minnesota home is with a ductless Mini-Split. Many of the homes built in the Linden Hills Neighborhood of Minneapolis or Highland Park area of St. Paul were constructed a hundred years ago, before air conditioning or air ducts. There were a number of ineffective ways people used to stay cool, fast forward to modern times, and most people that live in these homes have two methods for staying cool during a humid Minnesota summer.
A window AC unit that keeps a room cool.
Remove drywall and have air ducts installed.
A Ductless Mini-Split is a home cooling solution that's grown in popularity over the last few years because of the size, energy efficiency, and because you do have to rip out the drywall. Mini-Split heat pumps were first introduced to the U.S. about 35 years ago from Japan, only growing in popularity over the last few years due to technological improvements in energy efficiency.
What is a Ductless Mini Split System?
Just like central air conditioning systems, mini splits are made up of an outdoor condenser and an indoor air-handling unit. The two components are linked by a conduit, which houses the power cable, refrigerant tubing, suction tubing, and condensate drain.
A ductless mini-split system does not need air ducts to operate. A traditional air conditioner will distribute air throughout the home from a single unit that can service a single room or area, with each unit using a separate fan and evaporator coil.
Benefits of Ductless Mini-Splits in Your Home
Flexible placement.
Takes up little space in the home
Energy efficiency
Zoned temperature control
AC Comfort Without the Construction
If you don't have a lot of space to work with, and large ducts just aren't feasible a mini split system is a perfect solution. Some models have as many as four indoor air handling units that can cool up to four zones. Each zone has its own thermostat so you can control the areas of the house that are being occupied. As a result, you'll start to see lower energy bills and a decrease in energy consumption.
Additionally, there are fewer energy losses due to the fact there are no ducts. Duct loss can account for more than 30% of energy consumption for space air conditioning, especially if they are located in the attic.
Want to learn more about ductless mini-splits and cooling an older Twin Cities home? Contact us at Dean's Home Services!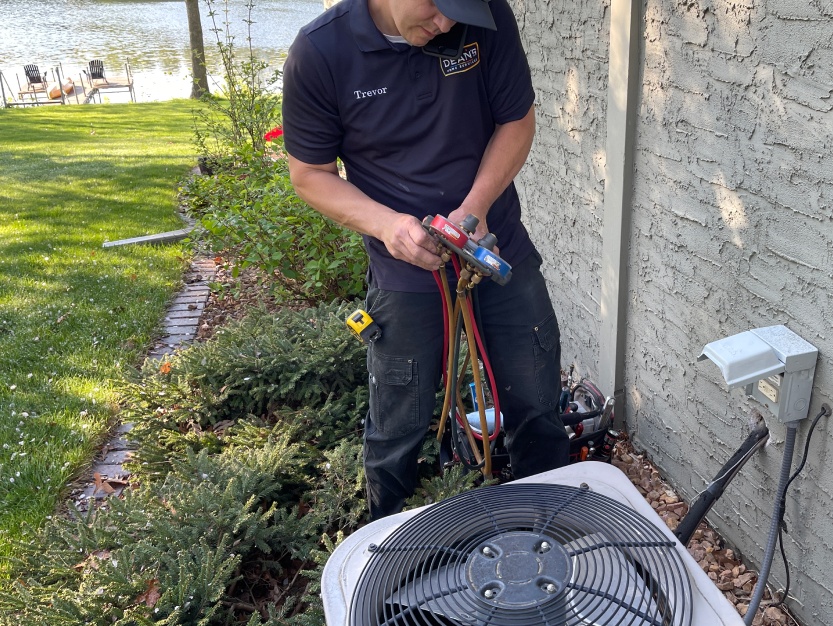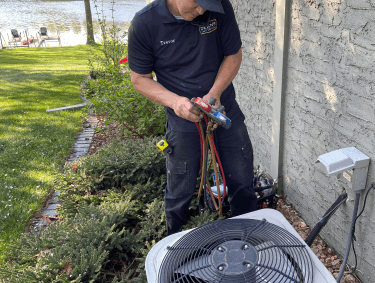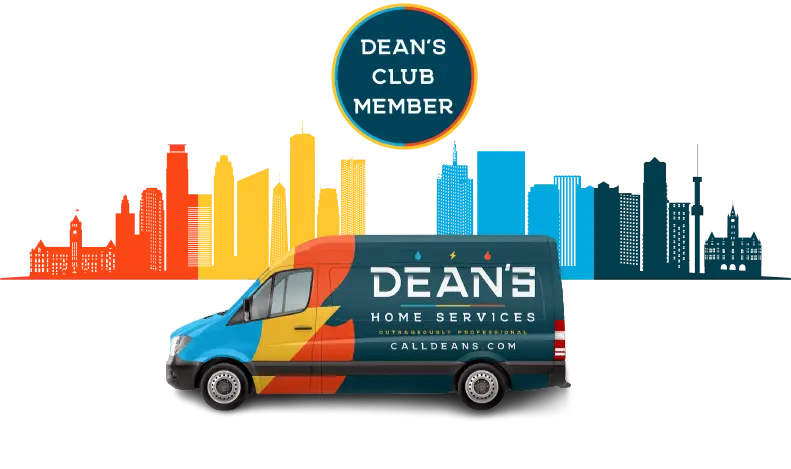 Dean's Club Membership
Sign Up Today
Free annual evaluations
10% discount on repairs and equipment
Priority scheduling
No regular travel charges
Discounted after-hours travel charges