Five Home "To-Dos" Before You Go On Vacation
Summer is full swing and there's plenty of things you want, should, and NEED to get done around the house but before you do those, it's time for you to head out on that long-awaited summer trip. After you pack your bags, here are take a few steps to make sure your home stays safe and comfortable while you're away.

Adjust Your Thermostat
It may be tempting to turn off your air conditioner completely before you go, but you would probably lose those utility savings getting your house comfortable again when you return. We recommend setting the temperature just four degrees warmer than usual to save on your electric bill, prevent heat and humidity damage, and avoid overworking the system.
Turn Down Your Water Heater
Remember, your water heater will keep running to maintain its temperature whether you're there to use the water or not. You'll save money and prolong the life of the appliance by turning down the temperature before you head out the door. Better idea, leave a sticky note to remind yourself to give Dean's Home Services a call so you can find out about one of their Tankless Water Heaters. 

Unplug electronics.
Don't be complacent about fire hazards when you leave your home for some R&R. Take a few minutes to go through your home and unplug everything except the essentials. Of course you'll need lights and clocks when you come back, but small appliances, entertainment systems, and other non-essentials will be better off unplugged while you're not around.
Finally, turn off your lights.
If you want to leave some on for safety's sake, limit it to one or two overhead lights as opposed to corded lamps. Any more than that will result in a higher energy cost and has absolutely no effect as a theft deterrent.
Have a great summer vacation and when you get home be sure to give us at Dean's Home Services a call so we can help you finish some of those summer projects.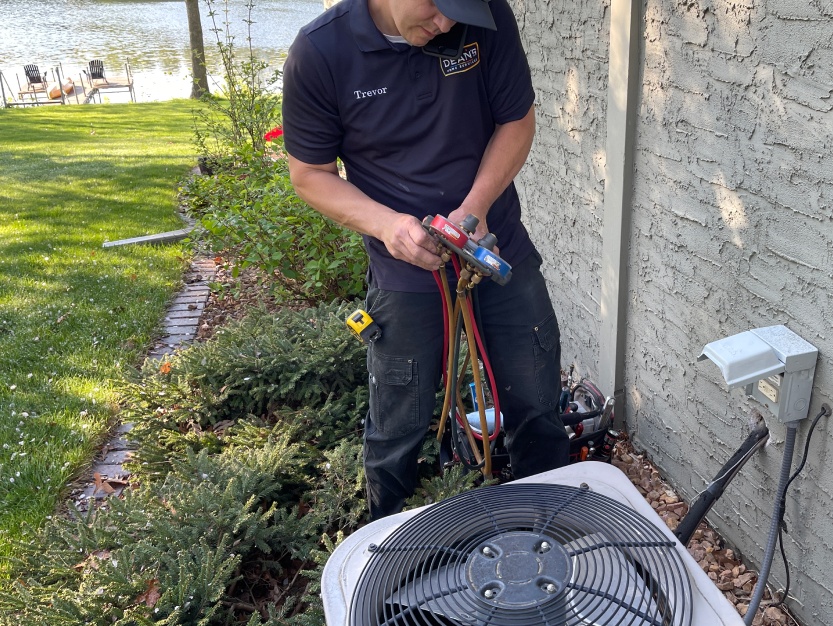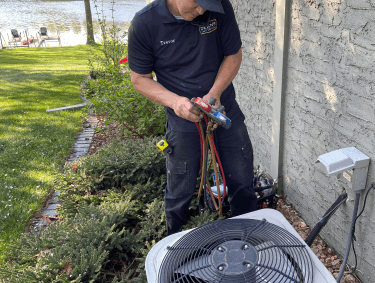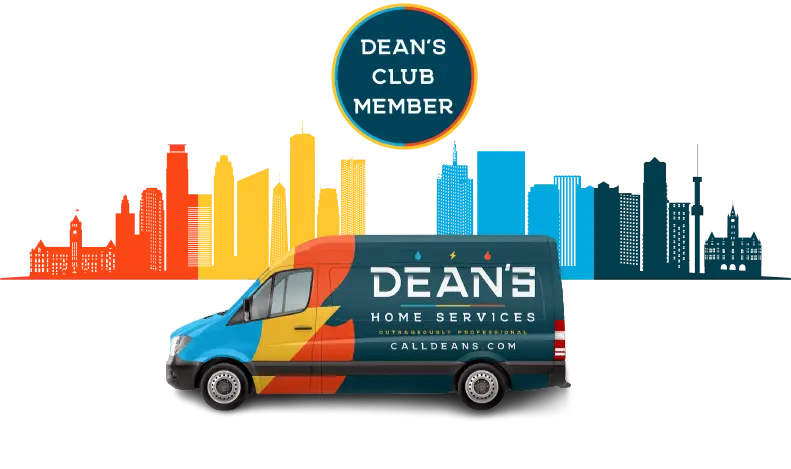 Dean's Club Membership
Sign Up Today
Free annual evaluations
10% discount on repairs and equipment
Priority scheduling
No regular travel charges
Discounted after-hours travel charges