Growing Popularity of Heat Pumps in Minnesota Homes
A heat pump is an energy-efficient device that heats and cools your home at the same time. In other words, a heat pump does double duty as both an air conditioner and a furnace. Here's everything you need to know before home heat pumps in Minnesota.
Innovations, federal and state rebates, and a number of other factors have ignited interest in Heat Pumps for Minnesota homeowners.
What is a Home Heat Pump?
A home heat pump is a device that can both heat and cool your home. A heat pump is different from a traditional furnace because it doesn't produce heat. Instead, it moves heat from one place to another. If you live in a temperate climate like Minnesota, a heat pump can help you heat your house without burning any fossil fuels.
Reasons to Install a Heat Pump
Living in a climate where the temperature drops below freezing, a heat pump can be a great investment. Benefits of installing a heat pump in Minnesota include:
Reduce the use of conventional heating and cooling systems
By transferring heat instead of generating it, you might reduce your electricity use at home by 30-40%. Not only does this translate to the cost benefits discussed above, but it helps you reduce the carbon footprint of your home to protect the environment for years to come.
Improve efficiency with dehumidified air
In the summer months, a heat pump may be exceptionally beneficial because high-efficiency heat pumps can dehumidify air more effectively than central air conditioning systems. With less humidity in the air, you will enjoy cooler temperatures inside without high energy use.
How Do Heat Pumps Work?
A heat pump works by moving heat from one place to another. In the winter, the heat pump takes the heat from the outside air and brings it inside your home, where it warms up your living space.
In the summer, the process is reversed. The heat pump takes the heat from inside the house and moves it outside. This makes the air in your home cooler and keeps you from having to run the air conditioner as often. When the air conditioner runs, it uses a lot of energy. This can add up to a big increase in your energy bills. A heat pump rarely uses more than one kilowatt of electricity, which is almost nothing compared to the amount of energy it takes to run an air conditioner.
Minnesota Heat Pump Rebates
There are a number of economic incentives for purchasing a heat pump in Minnesota. The Minnesota Air Source Heat Pump Collaborative has identified rebates available to customers in nearly every utility territory ranging from $200 to $2,000. Just one example in Minnesota, Xcel Energy is offering up to $2,500 in rebates.
Call Dean's to Learn About a Heat Pump in Your Home
If you live in Minnesota, a heat pump is a great way to stay warm during the cold winter months. These devices are energy efficient, cost-effective, and easy to install.
They can also be used to remove heat from your home during the summer, which can reduce your dependence on your home air conditioner. Whether you're worried about high energy bills or keeping warm, a heat pump might be the perfect solution for you. Contact Dean's Home Services to learn if a heat pump makes sense for you and your family.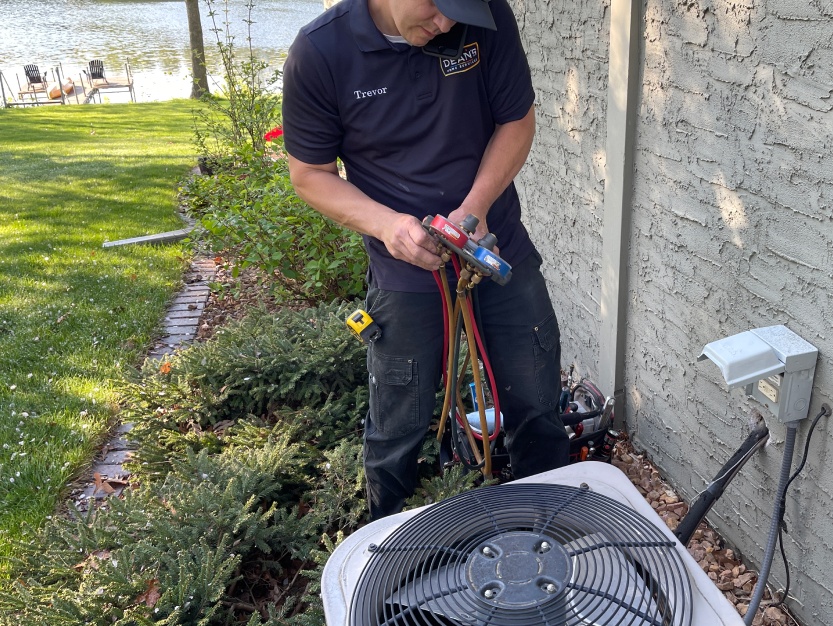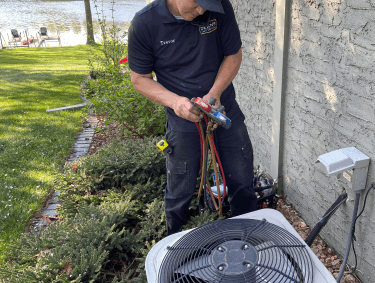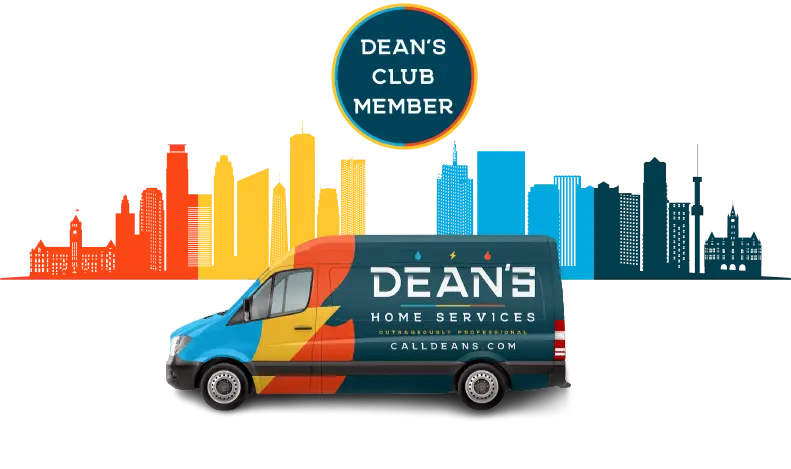 Dean's Club Membership
Sign Up Today
Free annual evaluations
10% discount on repairs and equipment
Priority scheduling
No regular travel charges
Discounted after-hours travel charges