5 Kid-Friendly DIY Home Projects
It can be difficult to get projects done around the home when the kids are home from school or on the weekends. Instead of sending the kids off for a play date, get them involved in working around the house. It's a great learning opportunity, and you get to spend quality time together!
Here are five easy projects the whole family can work on:
1. Paint a Room
Think of it as a tag team: your kids can do the lower areas, and you can paint the higher areas. It's a project that most kids will love to do, especially if it's their room that is getting a fresh coat of paint. You'll need to supervise them throughout the process, making sure that they use tape to avoid painting the baseboards. 
If you think they're too little to actually help with painting, give them a small paintbrush hand allow them to draw smiley faces or shapes on the walls — you're going to cover them up later anyway!
2. Plant a Window Box
Kids love to get messy and dirty, so why not channel their energy into planting some flowers? They can create holes for the seedlings, get them situated, and water them. You may even want to pick them up their very own watering can, so they can help you keep the plants healthy long after planting.
3. Clean Your Drains
Your children can do a science project even when they're not at school! There's no need to use chemicals to unclog your drains unless there's a major clog that requires the help of a professional plumber. Instead, have your kids combine 1 cup baking soda, ½ cup salt, and ¼ cup cream of tartar together. Pour part of the mixture into your drain, followed by 2 cups of boiling water. Let this stand for 30 minutes to an hour, and then run the tap to flush the mixture out.
4. Fix a Squeaky Door Hinge
Your youngster can help you find the squeaky door, and to spray the hinge to silence it. Let them take control of the WD-40, and show them how to spray the hinge carefully. A little petroleum jelly or olive oil could also do the trick. Make sure you have a towel placed below the door to catch any dripped liquid.
5. Get Them Involved in Overall House-Cleaning
This may seem like a chore, but you can help your kids find a fun way to get involved in the process. Turn cleaning up the house into a game, and give them points for each thing they clean. You could even include a prize at the end! How fast can they stack their blocks, or put all their shoes in the cubby? Not only does this help you, but it also helps your child learn good practices they'll continue (hopefully) their whole lives.
 Count on Dean's Professional Plumbing, Heating & Air for all your Minneapolis Area home repair needs. We offer swift, knowledgeable services. You won't regret entrusting us with this important home improvement project! Contact us today to schedule an appointment.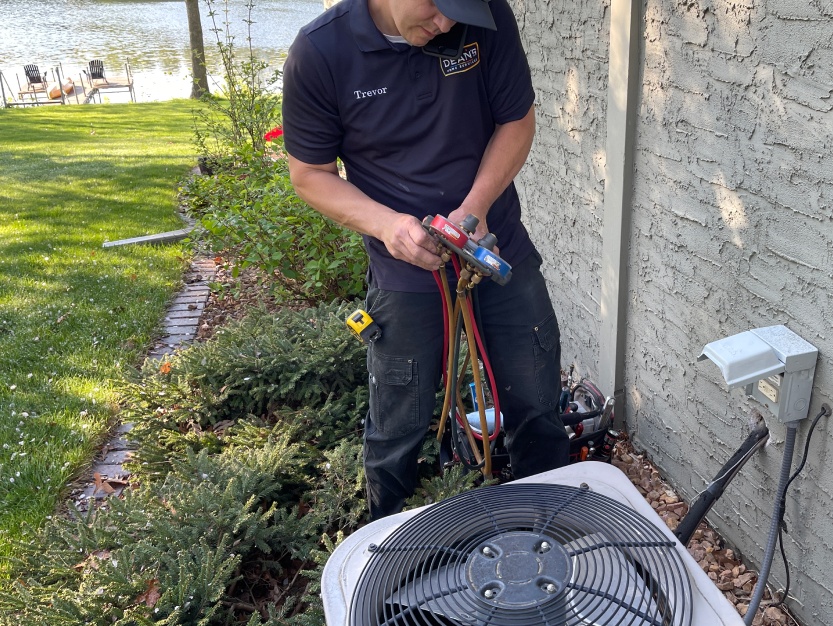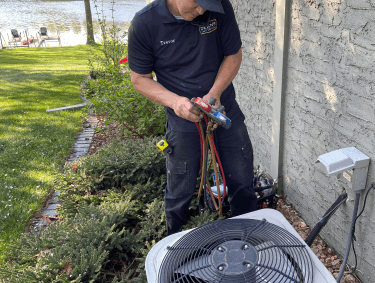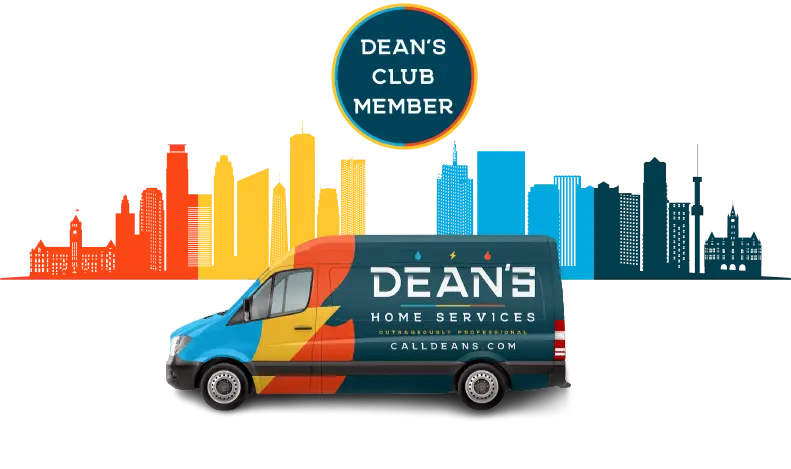 Dean's Club Membership
Sign Up Today
Free annual evaluations
10% discount on repairs and equipment
Priority scheduling
No regular travel charges
Discounted after-hours travel charges