How to Prep Your Outdoor Plumbing for Summer
Summer is almost here! With the weather finally warming up, homeowners will need to make sure that their outdoor plumbing systems are ready for the new season. Here are a few tips to help you keep your outdoor plumbing running smoothly all summer long.
Outdoor Plumbing Prep:
Maintain Sprinklers – Sprinklers help keep your lawn bright and green. Make sure that you regularly clean and maintain your sprinklers. Be careful when mowing the lawn and look out for sprinkler head damage. Sprinkler leaks can leave you with a high water bill!
Inspect Your Sewers – Slow draining sink? During the summer months tree roots seek out sources of water. If you have a leak in your plumbing system, the tree roots can grow in your sewer lines, leaving you with a slow draining plumbing system.
Prevent Backups – During the summer months, rain can cause sewer systems to back up more easily. Now is the perfect time to install a sump pump to prevent basement flooding.
Check Your Garden Hoses – Over the long, cold winter months, your garden hose bibs may crack. Check to make sure that your outdoor faucet doesn't have any leaks before you use the hose to fill your pool or wash your car.
Plant Trees Wisely – Planning on doing some spring and summer gardening? Be mindful of where your plumbing is located! Avoid planting deep rooted trees and shrubs near your sewer lines.
If you run into any problems with your outdoor plumbing system this summer, we're here to help! Our professional plumbing technicians are here to help you keep your home plumbing running smoothly all summer long.  Contact the expert technicians at Dean's Professional Plumbing, Heating, Air & Drain:
Follow us on social media for more plumbing tips and tricks!
LIKE us on Facebook | FOLLOW us on Twitter | ADD us to your Google+ Circles | SUBSCRIBE to our YouTube Channel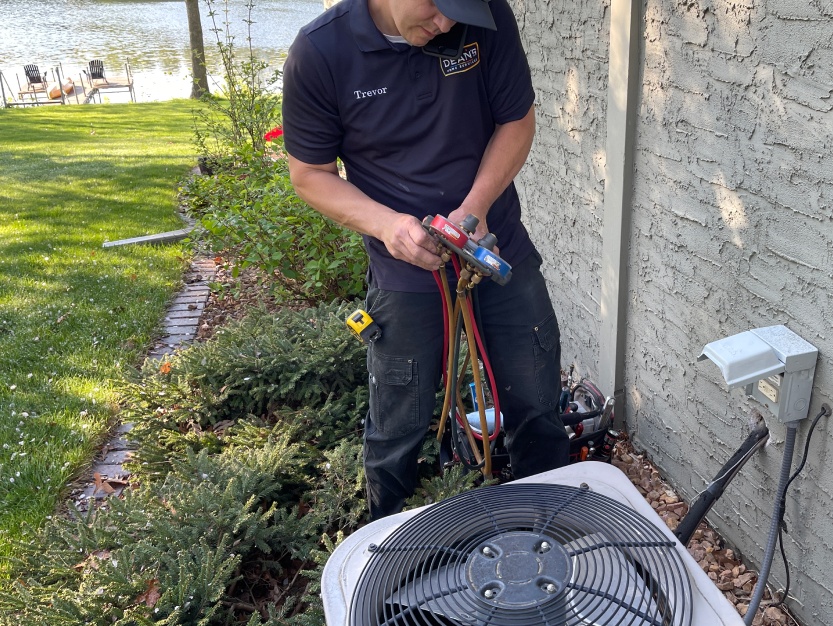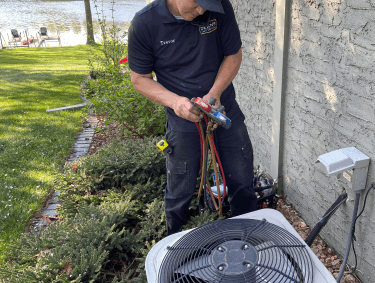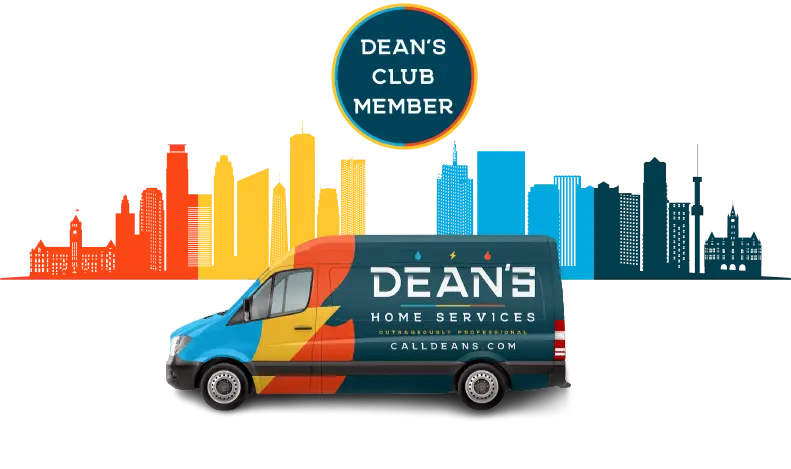 Dean's Club Membership
Sign Up Today
Free annual evaluations
10% discount on repairs and equipment
Priority scheduling
No regular travel charges
Discounted after-hours travel charges