Five Plants That Improve Indoor Air Quality
FIVE AIR PURIFYING PLANTS
From reducing stress levels to improving your focus, houseplants have many benefits. Did you know that some species of plants are also great for filtering the air inside your home?
Volatile organic compounds, or VOCs, are used to make most home products—furniture, paint, carpets, and even the construction materials used to make the home itself. These products are a necessary part of living in the modern world but when in our homes, they have a negative impact. As houses have become more energy-efficient, the need for fresh air has increased. An oft-cited NASA Clean Air Study found that some indoor plants can reduce indoor air pollutants, including formaldehyde. Plants are an easy DIY step to improve indoor air quality.
Although it would take filling your home or office with ridiculously massive amounts of foliage to impact VOC levels, indoor plants can still improve your air quality.
Indoor Plants Can…
reduce irritation to eyes, ears, nose and throat
prevent or ease coughing and congestion
lower your stress
boost your attention capacity
Purifying indoor plants reduce levels of CO2 and increase relative humidity by helping you get rid of stale air and act as a natural humidifier, which can prevent or ease irritation to your eyes, nose, throat, and even lungs.
Five Houseplants that Improve Indoor Health
Spider Plants
Spider plants are among the easiest air-purifying indoor plants to grow, making them a great choice for beginners or forgetful owners. Fans of bright, indirect sunlight, spider plants will send out shoots with flowers that eventually grow into baby spider plants.
Ficus/Weeping Fig
The ficus is a tree in its native lands of southeast Asia and parts of Australia. When it grows indoors, it's a hardy plant that can eventually reach 10 feet. Grow this low-maintenance beauty in bright, indirect light, and allow the soil to dry out between watering.
When the temps are well above freezing, this houseplant can also be taken outside to spruce up your porch or patio.
Image of two green plants in isolation
Peace Lily
Peace lily plants are relatively small compared to many of the plants on this list, so they're ideal for compact spaces. Put peace lilies in a shady spot and keep the soil moist without overwatering. Easy to grow, these plants will flower for much of the summer.
Boston Fern
These plants prefer to clean the air from a cool location with high humidity and indirect light. They're relatively easy to grow, but they do need to stay moist. Check your Boston fern's soil daily to see if it needs water and give it a good soak once per month.
Snake Plant
This is one of the hardest houseplants to kill. Although it does need to be watered occasionally, it generally prefers drier conditions. The snake plant tolerates most light levels, making it any easy choice for just about any room.
Houseplants are a great supplement to improve the quality of the air in your home but nothing beats a HVAC checkup! Whether or not you're concerned about your thermostat, pilot light, heat pump, home airflow or indoor air quality, schedule a routine HVAC maintenance appointment! Dean's Home Services HVAC Professionals will evaluate and clean your unit, and make you aware of any necessary repairs. Routine inspections circumvent emergency repairs, which are very expensive. This simple step will save you a bundle of money in the long run. Also, take the opportunity to discuss possible IAQ home improvements with a Dean's Home Service professional.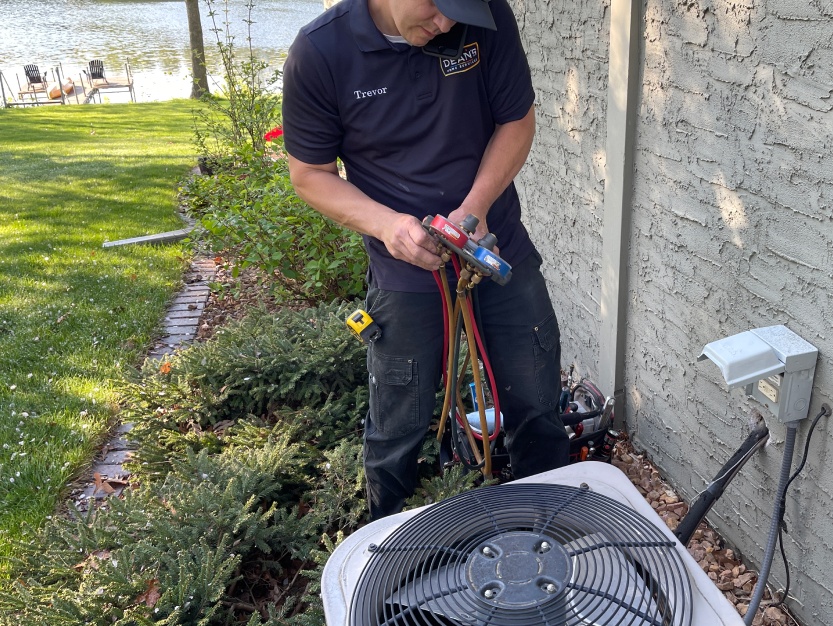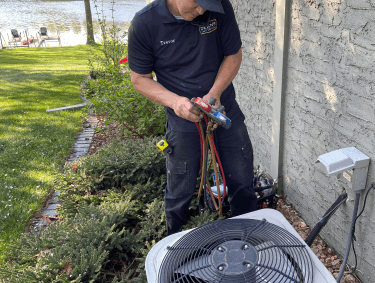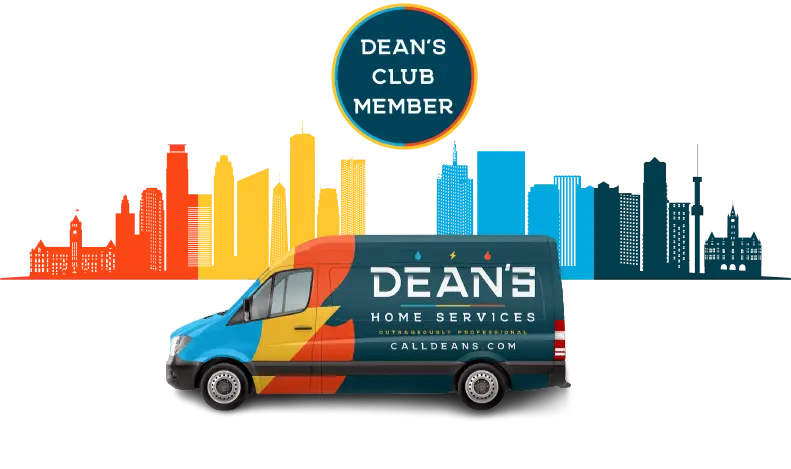 Dean's Club Membership
Sign Up Today
Free annual evaluations
10% discount on repairs and equipment
Priority scheduling
No regular travel charges
Discounted after-hours travel charges