Don't Forget These End of Summer Maintenance Tips
The first day of fall is just a week away. Is your home ready for the new season?
As the cooler weather approaches, now is the perfect time to shift your focus towards keeping your plumbing and HVAC systems in good shape. Here are a few tips you'll want to keep in mind as the summer comes to a close.
End of Summer Maintenance Tips:
Check Your Hose Bib – You will want to check your hose bib for leaks at the end of the season. If there is any water left inside of the hose bib, it can freeze, expand and cause a crack over the cooler winter months.
Check For Plumbing Leaks – Take a look around your home for any plumbing leaks. Check exposed pipes in the basement, address any leaky faucets, and inspect the plumbing under the sink hidden away in cabinets.
Upgrade Your Plumbing Fixtures – Cooler weather is the perfect excuse to focus on indoor remodeling projects. Consider upgrading your kitchen faucet or bathroom showerhead to a more energy efficient model.
Schedule an HVAC Tune-Up – Don't forget to schedule your end of season HVAC tune-up. This will help you address any inefficiencies with your home's air conditioning system, as well as prep your heating system for the cooler months to come.
If you have any questions about your home plumbing, heating, air or drain, don't hesitate to give our professional technicians a call. We are here to help you with all of your plumbing, heating and cooling needs. Visit our website to learn more about the services we offer at Dean's Professional Plumbing, Heating, Air & Drain.
Contact the expert technicians at Dean's Professional Plumbing, Heating, Air & Drain:
Follow us on social media for more plumbing tips and tricks!
LIKE us on Facebook | FOLLOW us on Twitter | ADD us to your Google+ Circles | SUBSCRIBE to our YouTube Channel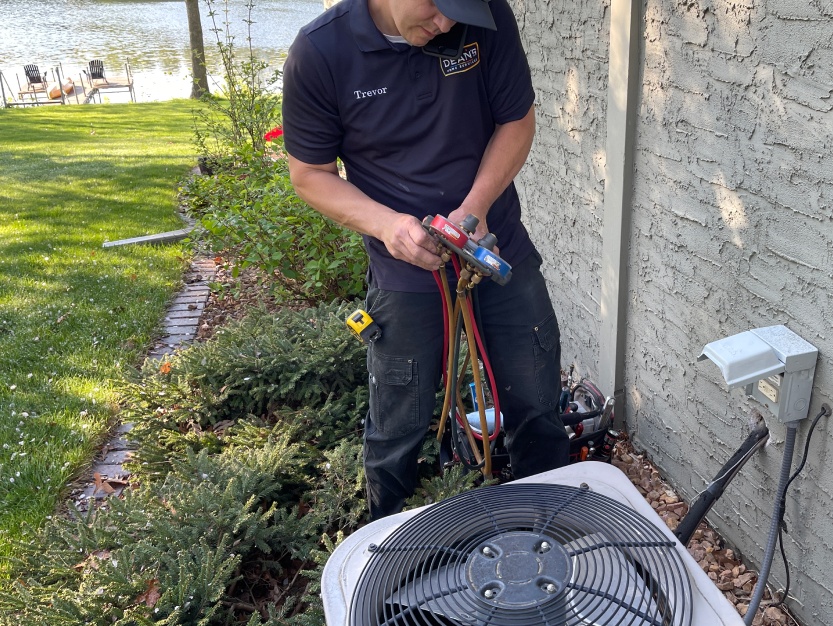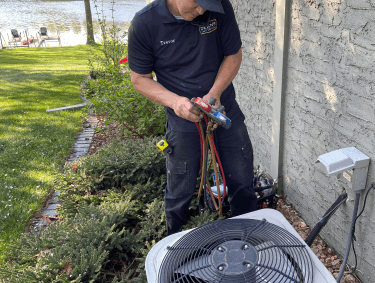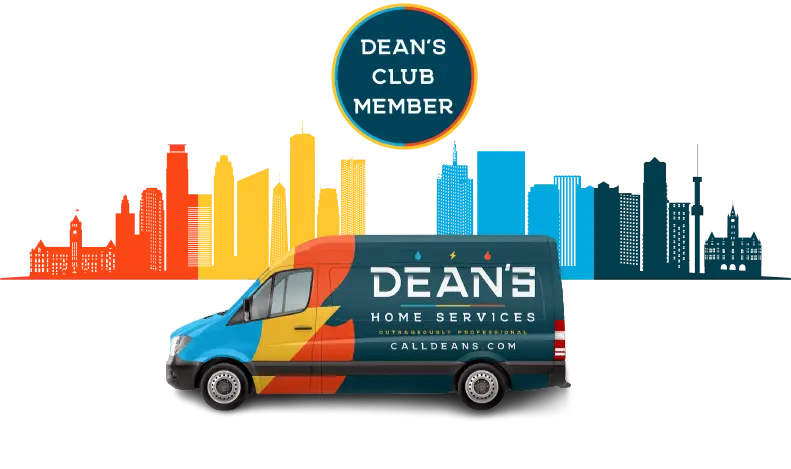 Dean's Club Membership
Sign Up Today
Free annual evaluations
10% discount on repairs and equipment
Priority scheduling
No regular travel charges
Discounted after-hours travel charges